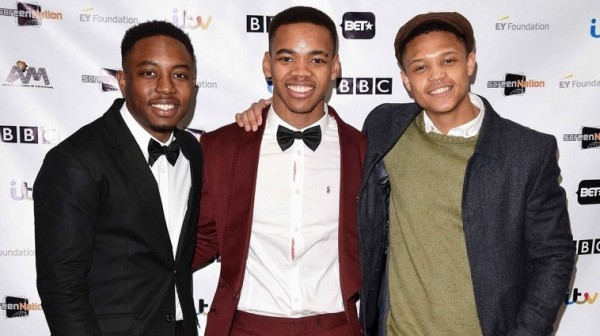 The Screen Nation Digital is Media Awards, recognising black British excellence and innovation in digital media, returns once again on Sunday 11th December at the luxurious The May Fair Hotel. This year, it will be hosted by urban stars of the moment Joivan Wade, Percelle 'Percy' Ascott and Dee Kaate of BBC3's The JPD Show. The 3 young talents, co-founders of the hugely successful Wall of Comedy (formerly Man Dem on the Wall) have been ever present on our screens in the last few years, acting in everything from Dr Who, Wizards & Aliens, Eastenders to Youngers, and now they will front these prestigious awards. We're also proud to announce that SceneTV will once again be the official online media partner while Avril Evans, ex-BBC Short Form Brand Director has been appointed as the Creative Director.
The awards, as always, highlights the new born media maker who can wake up, write, cast, crew and fund a project online, record and edit with a mobile device, launch a YouTube channel to distribute the content, design a blog to publicise their work and find an audience via any one of a number of social networks such as Twitter, Facebook, Instagram, Snapchat, Periscope and more. With the constant debate about the lack of inclusion across mainstream media channels, the Screen Nation Digital is Media Awards is a great way to provide emerging voices with a platform that recognises and rewards the wealth of talent succeeding in the digital arena.
Full details of the 2016 categories and nominations, which include Favourite Web Series, Short Film, Online Presenter, Web Series and Grime Music Promo, will be announced on imminently across social media. Screen Nation judges will also bestow up to four Special Achievement Awards recognising outstanding efforts and innovation in the digital landscape. Last year's winners included some of Europe's leading digital creative talents, such as Olajide Olatunji (aka JJ or KSI), the multi-millionaire FIFA game vlogger & rapper, the sensational fashion & beauty lifestyle vlogger Shirley B. Eniang and famed music promo creative Director X, as well as international brands such as Luti Media and content creators BWNG TV.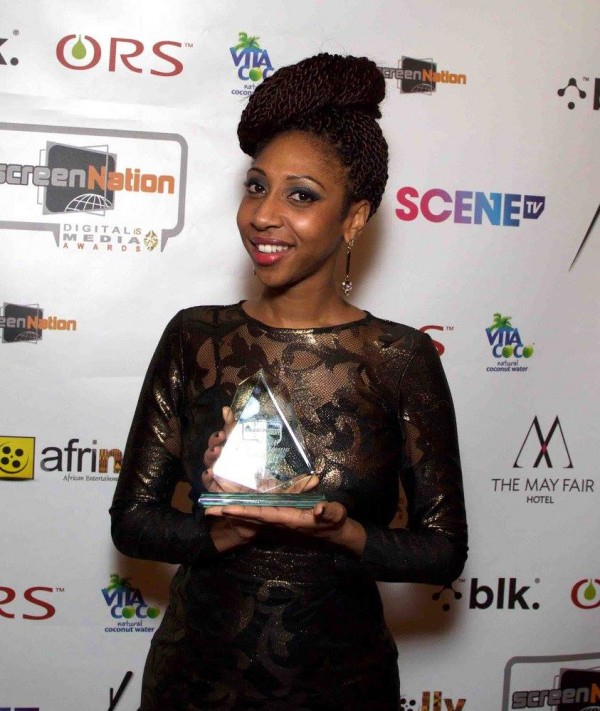 The Screen Nation Digital is Media Awards 2016 are sponsored by venue partner: The May Fair Hotel (@TheMayFairHotel) and supported by film, TV & digital industry online partner: Scene TV (@Scene_TV); Radio Partner: The Beat London 103.6FM (@TheBeat1036FM); Promotion Partner: Shuges Media (@Shuges) and newly appointed Publicity & Communications Partner: David Stone Media.
Avril Evans, the ex BBC short form brand director and the awards' Creative Director, said: "This digital media awards platform by Screen Nation has quickly established itself as an important annual event amongst the UK's leading content creators. As the only awards scheme that focuses solely on black British online work, I'm delighted to have been invited to help shine a light on the tremendous work being created by these digital innovators and giving them the credit they so richly deserve."
Avril is an award winning content creator who has written, produced and directed for all BBC Terrestrial & Digital channels. Her work has received support from BFI and Film London, she has produced for Germany's Arte/ZDF, was Creative Director at OH TV, the UK's leading black family entertainment channel and worked on Eastenders youth spin-off series E20 garnering over 1.5m views on BBC iPlayer. Avril has also worked on top BBC continuing dramas Holby City and Doctors and has this year been recognised by leading industry organisation Women in Film & TV.
The Digital is Media Awards celebrates excellence by black professionals and the public working to produce innovative, interactive video content, apps, social media campaigns, games and web channels. The awards also champion outstanding web shows from channels that achieve scale, volume and noise, no matter what their budgets. As the new digital era continues to grow from strength to strength, the Digital iS Media Awards have never felt more relevant. Digital-is Media-is our Reality
Stay tuned for the nominee announcement. Voting will take place at www.screennation.com/digitalis and will close Wednesday 7th December at midnight. The winner of each category will be selected by a unique combination of peer recognition and public votes. The Short Film winner will be selected by audience vote at the ceremony.
To attend the awards and after party, get your tickets here: www.digitalismediaawards2016.eventbrite.com
#DigitalisMediaAwards2016