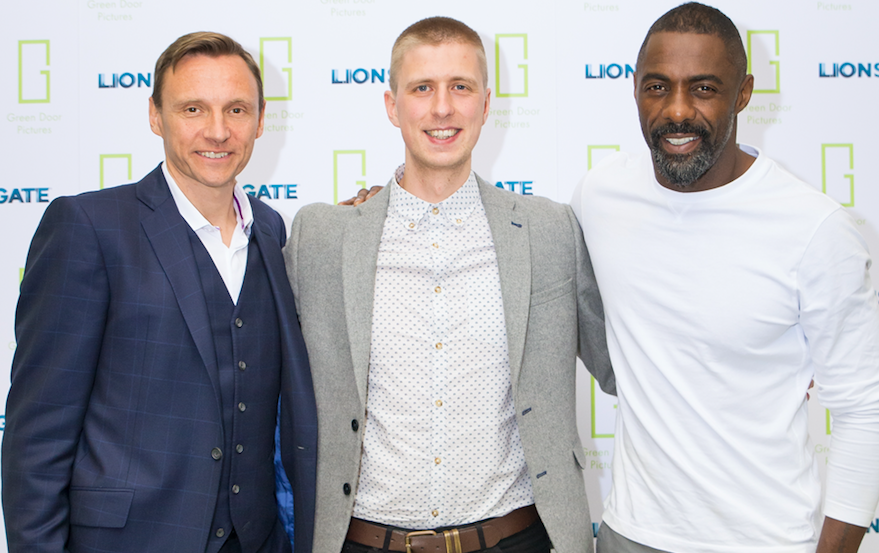 Reposted from Variety
Matthew Kirton has won the Write to Green Light competition run by Lionsgate UK and Idris Elba's Green Door Pictures for his script Sin of God. His win was announced at an event at London's Savoy Hotel on Wednesday 9th November. bn The contest was launched earlier this year in order to discover new writing talent in the U.K. Candidates were asked to present ideas for a returnable drama series. Kirton, who is unrepresented, will receive a paid development option with Green Door and Lionsgate UK, with a potential green-light option.
Zygi Kamasa, CEO of Lionsgate UK, said at the start of the event that the genesis of the competition came when he and Elba "discussed over a year ago about how we could find an exciting way to work together developing new talent in original, fresh and daring television series." He added: "At the heart of this initiative is our joint desire to source new and exciting talent in the U.K., and look at the different ways that we can work with, develop and support them."
Kamasa said that they'd received more than 250 submissions with ideas for returnable drama series, each accompanied by a full pilot script, a series outline, and bible, and over half of those were from unrepresented and unproduced TV writers. "This process really shows the varied and unique talent we have in this country and we are so excited to keep discovering more."
Elba added: "I am the product of someone else's dedication to looking for new talent. When I was looking for an agent when I was 19/20 [years old], I hadn't gone to drama school, I couldn't afford that, the route was a rocky road, and it was my talent and somebody's vision – an agent's vision, Sandra Griffin – to say 'I'll give you a shot.' So my company, Green Door, is deeply entrenched in doing the same for others, and finding new talent. So it's been a complete pleasure for [Green Door] and me to work with Zygi and Lionsgate to pull together this competition. It has been a privilege to see how much talent came forward; we got an amazing response… some really good material."
Kirton's script is set in the U.K. in the near future, and centers on John Monaghan, a convicted murderer, who was executed for his crime, but comes back from the dead. Kirton said: "When I set out to write a story about a man coming back from the dead, I knew I wanted it to feel very real… I started off by thinking about what might actually happen if someone was to make that miraculous return. How would it be reported? How would people feel?"
The three finalists were selected by an industry panel of producers, talent management and development executives, which included Elba, Kamasa, Amanda Davis, Damian Jones, Katie Swinden, Natasha Galloway, and Robert Taylor. Extracts from the three finalists' work were performed at Wednesday's event by professional actors including Malachi Kirby (Roots, 2016), Tanya Fear (A Moving Image) and Hammed Animashaun (Flowers) and was directed by Jim O'Hanlon (Shameless, House of Saddam). In attendance was an audience of industry figures, including all key broadcasters across all platforms.
The other finalists were Ryan Brown with We Are Your Children, and Lauren Sequeira with Cleo. Brown's script was based on a real-life pursuit of a serial killer who preyed on gay men in 1970s San Francisco. Sequeira's story is based on a young woman fighting for power in the world of contemporary London gangs.