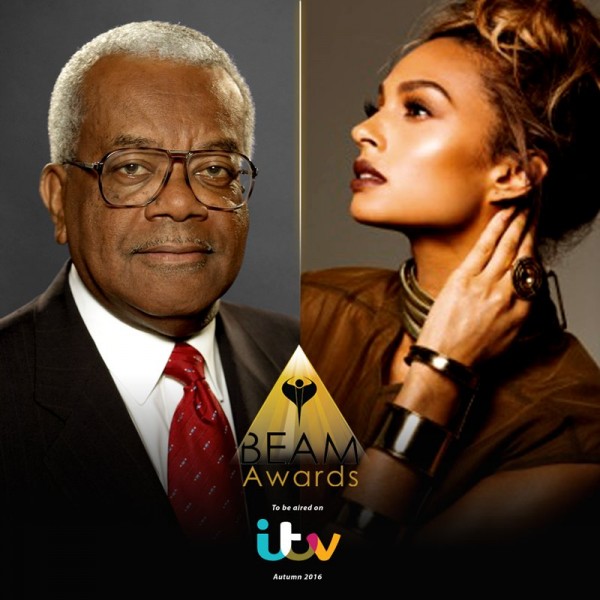 The BEAM Awards is a pioneering new awards ceremony to be televised on ITV. Presented by the legendary Sir Trevor McDonald and the phenomenal Alesha Dixon and taking place at The London Palladium on Wednesday 12th October 2016, the awards will highlight and showcase the most talented figures from BAME backgrounds that are currently underrepresented within Celebrity, Media, Journalism, Arts & Sports amongst others. The BEAM Awards will also highlight BAME Professionals from the corporate world with a business element being thrown amongst an exciting mix of award categories, providing an opportunity for those across many business industry sectors to be recognised for their amazing contributions to the BAME community.
Black, Asian & Minority Ethnic groups are currently underrepresented in both on screen and off screen careers, and with BAME professionals currently under represented across the creative industry and professional careers, it is crucial that these awards channel a positive inspirational message that equality for everyone is paramount for UK society.
The BEAM Awards are an essential building block to provide a beacon of hope for up and coming young professionals and diverse communities across the UK, instilling belief that people from all backgrounds can achieve great things, no matter what career they pursue.
Another factor of The BEAM Awards will be the dynamic promotion of Gender Equality within BAME community groups. The award ceremony will see the phenomenal work of those that have actively pushed Gender Equality forward, showcased and highlighted on a national scale.
To acknowledge someone's contribution to the BAME community is important. It honours the achievements of passionate and hard-working individuals and gives inspiration to those who set out to follow their example. It is even more important to celebrate the achievements of visible minorities – in this case those of BAME community groups, whose victories often go unrecognised. The wider aims of the awards is to create substantial partnerships with the wider communities in order to strengthen ties between minority groups and sent out a positive memorandum across all platforms of media about how much ethnic communities actually contribute to the UK society and economy.
The 2016 awards are now open for nominations until Sunday 4th September. To find out more and make a submission, click here.