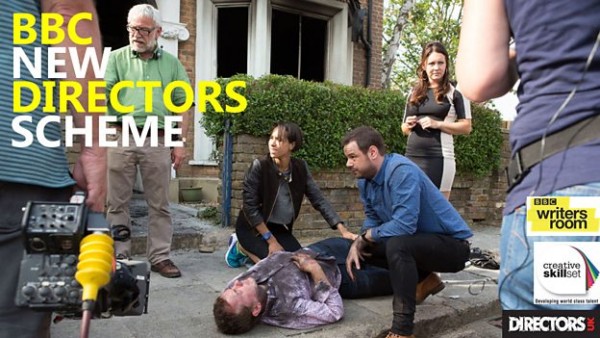 In collaboration with Creative Skillset and Directors UK, BBC Writersroom and BBC Drama have put together a new 'on-the-job' training scheme for directors early in their career.
Over the next year, 12 drama directors will be mentored on one of the 4 flagship continuing dramas (EastEnders, Holby City, Doctors & Casualty); and, as part of their training, they will receive a full credit on one episode of their assigned programme. If the director has shown that they can meet the standards required, the show aims to hire them within 9 months for a full directorial commission.
It is the ambition of BBC Drama that this will be the first step of an ongoing partnership with each of these directors; and, as their careers develop, so will their relationship with the BBC and the wider television drama community.
This scheme has been developed by BBC Writersroom and is an exciting opportunity for early-career directors to get practical experience working on continuing drama with the full support of a mentor and production team; and it is hoped that, with the continued success of the scheme, we will start to build up a wider, more ethnically and gender-diverse talent pool of directors for the future.
For more information and to apply, click here.