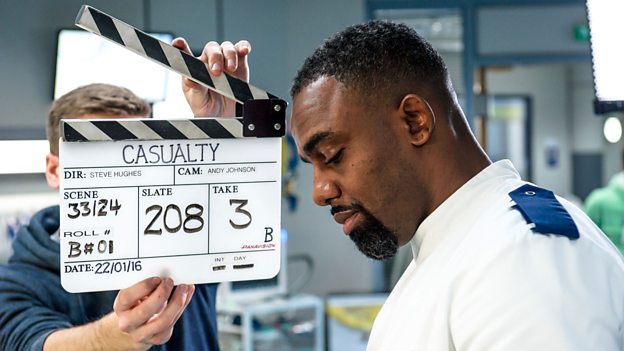 Click here to join our mailing list for more news like this.
BBC Studios Continuing Drama are seeking a new generation of writers and directors to reflect the stories of today's Britain on its multi-award-winning dramas Casualty and Holby City. If you are passionate about bringing your voice to one of these shows then they would like to hear from you. You must be able to demonstrate a familiarity with your chosen show and a relevant and recent credit.
Casualty
Casualty seeks writers with a fresh perspective to write for this award winning flagship BBC series. You must be familiar with the show's characters and have watched a minimum of 10 episodes. You will need to have a writing credit, either in film or TV. For film this would be a short or feature at a prestigious and recognised film festival. For TV you need a writer's credit on a broadcast show (within the last two years).
Casualty are also looking for directors with a fresh perspective. You will need to have watched at least 10 episodes and have an enthusiasm for the show and understand its ambition and style. You will have taken a short or feature to a prestigious and recognised international film festival – with a showreel to evidence this.
Whilst Holby City is not running a specific writers' scheme at this time, the team are still very keen to hear from writers and potential directors. Holby City is a 60-minute award-winning show that requires significant TV and film writing and directing experience and credits. You must demonstrate a minimum of credits as per the Casualty scheme listed above. Credits must be from TV or Film.
The deadline for applications is 29th February – click here for more information. Good luck!
Follow @Scene_TV on Twitter, @SceneTV_ on Instagram and join the mailing list here for the latest news and opportunities.