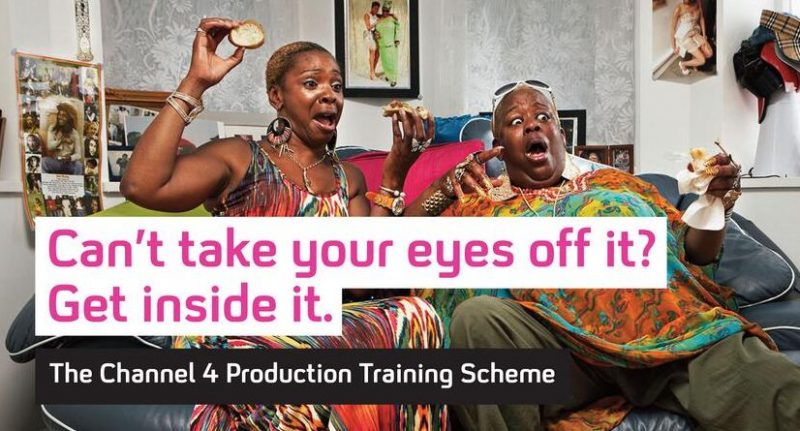 In 2017/18 Channel 4 are offering 16 places to diverse entry level talent who want to break into the media industry through their celebrated Production Training Scheme. This programme is a paid 12 month opportunity based at one of the UK's independent production companies. Roles will be available across the UK and applicants will be asked your location preference if they are invited to attend an assessment day at Channel 4. If they are then sucessful, as well as working at the independent production company, they will receive monthly training at Channel 4 to help begin to build their career.
For more information please visit the 4Talent website by clicking the following link. http://4talent.channel4.com/get-involved/work-programmes/production-training-scheme-2016-17
Applications have now opened for Researcher and Production Co-ordinator roles – see below:
Production Co-ordinator
A coordinator helps the Production Manager with the smooth running of the production from organising the early morning taxis to set to preparing the post production paperwork that is delivered to the broadcaster. To be a good coordinator you need to be the organised one in your group of friends; you are always the one who knows where you are going, when and how you're going to get there. You don't need to be a maths genius but you aren't scared of numbers and enjoy working with Excel. You must relish working in a team and be able to problem solve quickly in a pressured situation. To find out more and apply, click here.
Researcher
A researcher helps to underpin a television programme with the best information, contributors and editorial support they can find. They work on everything from generating ideas for programmes to casting for programmes in a shopping mall. To be a good researcher you need to be full of ideas and watch a lot of television. You need to know what works on television and who has something interesting to say. Having a curious mind, being able to chat to people with ease and being rigorous with detail are all good qualities in a researcher. Click here for more information and to apply.
The deadline for applications is 4th June.
Good luck!