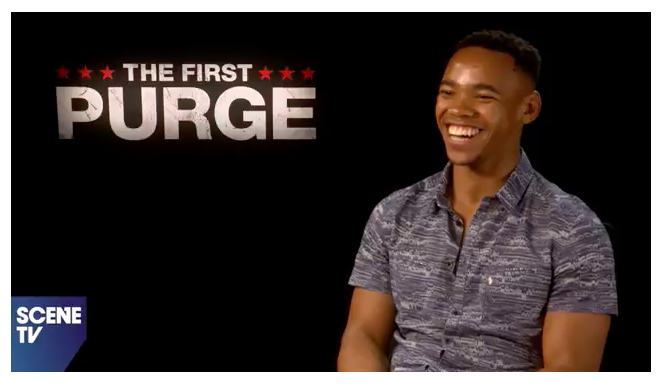 His star has been rising for some time now and this past weekend, Joivan Wade made his Hollywood debut starring in the latest instalment of The Purge franchise – The First Purge.
Directed by Gerard McMurray and also starring Y'Lan Noel (Insecure), Lex Scott Davis (Toni Braxton – Unreak My Heart television biopic), and Marisa Tomei (Captain America, Spiderman), this film is a prequel, depicting the orgins of the first annual 'Purge', a 12-hour spree once a year, in which all crime in America is legal.
To push the crime rate below 1% for the rest of the year and restore the economy, the New Founding Fathers of America (NFFA) tests a sociological theory that vents aggression for one night in one isolated community. But when the violence of the oppressors meets the rage of the marginalized, and more parties are being thrown than people being killed, the NFFA takes matters into its own hands.
Many will be familar with Wade from his hit YouTube series Mandem on the Wall, Youngers, Doctor Who, The Weekend and popular British soap EastEnders. In this interview we talk about the themes of class, race and resistance in the film, how to perfect the 'I'm so scared' face and who he'd like to 'Purge' if given the chance!
Check it out and make sure you follow @Scene_TV on Twitter and join the mailing list here for the latest news and opportunities.​