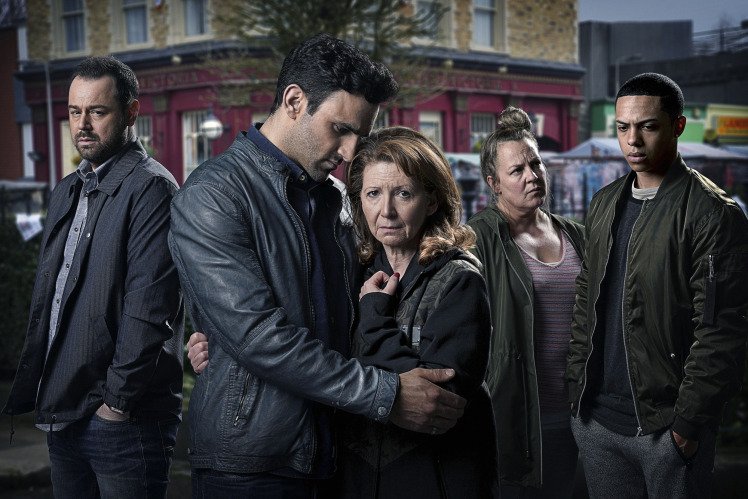 BBC ONE's hit soap EastEnders is currently recruiting for not one, but TWO Script Editor roles. Yep…keep reading!
EastEnders currently ranks as one of the most watched TV dramas in the UK tackling many controversial and taboo issues previously unseen on television in the UK. Through great writing and attention to detail the show manages to successfully balance gritty realism with high drama and entertainment to keep its millions of dedicated viewers coming back for more, on-screen and on-line, every week.
Assistant Script Editor
The Assistant Script Editor reports to the Script Producer in the first instance, and works in close conjunction with Script Editors to provide editorial and continuity support. Main duties:
Throughout the production ensure that all episodes are checked for continuity and to advise Script Editors accordingly.
To ensure the consistent treatment of established characters within storylines and episodes.
To compile trails and proactively highlight story/continuity problems.
To assist in issuing script amendments.
To attend monthly Commissioning Meetings and to contribute where necessary – pointing out any continuity issues.
To support the Script Producer where necessary.
The ideal candidate will have practical experience of television production techniques and an interest in drama production specifically. Experience of script reading and writing script reports in ideal as well as the ability to handle confidental/controversial information with tact and sensitivity.
For a full job description and to apply, click here.
Script Editor
As Script Editor, you'll be advising on all script related matters as well as be responsible for managing the relationships between writers and the production staff. Main duties:
You'll work as part of a team overseeing episodes from idea stage to delivery to the production crew and through to shoot.
Generating creative ideas as well as long term story ideas, you'll work with the production teams representing the writers' interests, ensuring their consent to script changes as well as ensuring the scripts are editorially correct, carrying out the necessary checks.
In addition you'll attend the monthly Commissioning meetings offering and suggesting critical and creative suggestions about your week's episodes.
You'll be responsible for providing writers with the editorial brief needed and ensure they have access to any technical expert or consultant as required.
You'll be restructuring and generating new storylines within your script as well as turning around creative drafts in short spaces of time.
You'll co-ordinate and communicate all script changes to those concerned.
To raise any and all Editorial Policy concerns with the Script Producer and ensure all advice is incorporated into scripts.
To monitor filming of episodes and be on-hand to discuss any dialogue or story concerns as and when they arise.
The ideal candidate will have prior experience of script editing, ideally on a TV drama series. They should also have strong communication, negotiation, influencing and persuading skills and the ability to work within a team as well as on their own initiative.
For a full job description and to apply, click here.
The deadline for applications for both roles is 15th July, so hurry!
Follow @Scene_TV on Twitter and join the mailing list here for the latest news and opportunities.​