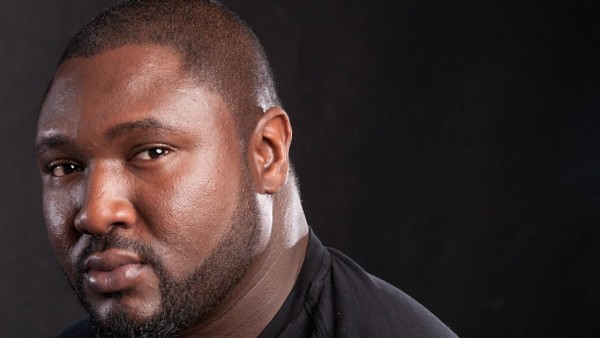 To coincide with the release of big-budget film 'Conan the Barbarian', we caught up with one of its stars, the extremely talented Nonso Anozie. Now, you may recognise the face from a host of movies including 2008 film 'Cass', Guy Ritchie's 'RocknRolla' and 'Atonement' alongside James McAvoy and Kiera Knightly to name a few. Not only has he taken on the movie world but Nonso is also famed for the high profile roles he's played on the stage ('King Lear', 'Othello', 'Death and the King's Horsemen') as well as on TV with acting parts in 'Prime Suspect' and more recently BBC 1's film 'Stolen'. If that wasn't enough, it has just been announced that Nonso has landed a role in season 2 of HBO hit 'Games of Thrones' playing the character 'Xaro Xhoan Daxos' – he'll also feature in 2012's wildenerss-thriller 'The Grey' alongside Liam Neeson. Need to catch my breath after reeling all of that off! We managed to pin down the ever-so-busy Nonso to talk about his role in 'Conan', how he got started in the industry, advice to aspiring actors and his feelings towards the stage versus the screen.
Congratulations on the role in 'Conan the Barbarian'! Tell us a little bit about the character you play. How did you feel being in such a big budget flick?
Thank you! I play 'Artus' a swashbuckling Zamorian Pirate! He is Conan's only real friend and the only person who he can show his softer side to as they have known each other for years. I have always been happy acting and it doesn't matter to me if it's on stage or screen but I would be lying if I didn't admit that I was blown away by landing this role. It was a joy to play and great to watch as it reminds me of all the fun we had making it!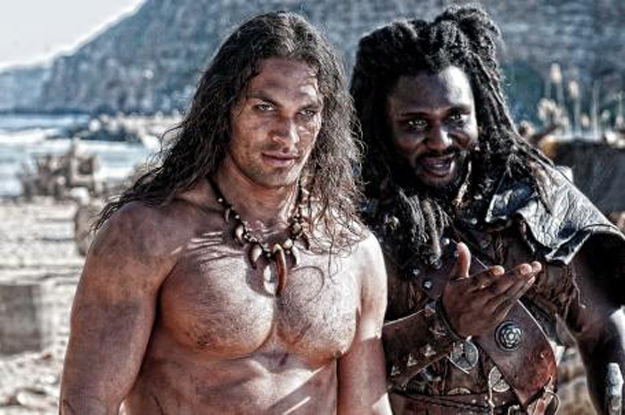 (Nonso in 'Conan' alongside co-star Jason Momoa)
How did you get started in the field of acting? What are the main challenges that you have faced along the way?
Well I have always been involved in acting or performance in some form since I was about 9 years old when my headmaster got me and a few other kids involved in an improvisation of a Bible story in front of the whole school. After that adrenaline rush I was hooked. I face challenges like any other actor. This is a very rewarding job to have but getting to a place where you are constantly working is a tough task and that alone has been my main challenge as it is for most actors. This is one of the only profession that I know of that has less than 10% employed at any one time!
What advice would you give to those starting out and also those who have already acted in small roles but now want to take their career to the next level?
Always, always, always remember the first reasons why you chose to become an actor because they will drive you on when it gets tough. Also, if you are just starting out and you can see yourself doing anything else other than this job, then do that! This job is only for people who are single minded in their success in this field. If you are in two minds about this and something else then do that other thing – sounds harsh but it's the truth.
You spent some time at the Talawa Theatre Company and you are now a board member and a patron. What did Talawa do for you back then and what does it offer to other aspiring actors today?
Talawa Theatre Company was a doorway into me finding my voice as an actor. They encouraged me to start the journey of growth which has lead to who I am today. Talawa is dedicated to the growth and nurturing of new talent and continues to be the leading beacon of light for Black theatre in the country.
Theatre versus the screen – what are the main differences between the two when it comes to acting technique and if you had to pick one to perform on for the rest of your life, which one would it be?
On my first film job, I worked with Sir Ben Kingsley and he said that "theatre is like painting landscapes and film is painting portraits". I haven't been able to come up with a better description of the difference since! If I had to choose one to do for the rest of my life then it would be theatre but it would be a very, very hard decision to make!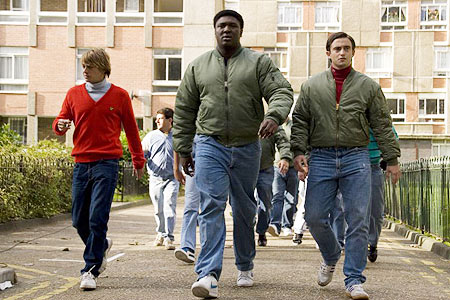 (Nonso in the lead role in 2008 film 'Cass')
You were the youngest person to take on 'King Lear' despite it being a role usually reserved for more experienced and white actors. What do you think secured you that role and how have you managed to avoid being type casted?
I did the audition, then the recall and a final meeting, then a two week work shop just to make sure then Declan Donellan finally offered me the part – that's how i landed it. I avoid stereotyping by choosing my roles carefully from whatever is offered to me! You can't have total control as an actor but you can choose from what is offered to you and I guess I've acted in a variety of roles because of the choices that I have made.
You were also the lead in Nobel Prize winner Wole Soyinka's production 'Death and The King's Horsemen'. It was the first time a black play had performed on the main stage at the National Theatre and the first time Soyinka's work was shown on a London stage. What insights did you gain from that experience and what is your view on the industry in the UK in regards to providing opportunities for diverse talent? Are there differences in this respect between the theatre industry and the television and film industry?
It was an amazing experience which will be a lifelong memory. To be the first to play a lead in the first black play on the Olivier stage is an honour in itself but for it to be a Nigerian playwright and for it to be Wole Soyinka was a real milestone and as a fellow Nigerian it will always hold a special place with me. I really do think that the theatre is and always will be years ahead for providing opportunities for diverse talent. In the end it's all about money and people will take more risks with theatre as it costs less to make. People do push the boundaries with films but it's much more rare to find those kinds of opportunities.
Do feel any pressure to represent for other black actors or even your home country of Nigeria?
I'm no politician but I do understand that people from a similar background may feel that I am representing them to a certain degree but I can only be me and as long as I stay true to that then I will always be happy!
What are your thoughts on the online space and its impact as one of the various mediums that we now experience movies and television programmes through?
Well everything is changing as it always must; music videos changed radio, cable TV changed network TV and the internet is changing everything! I say we just have to move with the times.
What has been your most proud achievement to date and what has been your biggest lesson?
My proudest achievement was when I was sitting on a New York subway train and a guy came up to me and said he was going to England to train at my old drama school purely because he had seen me act on stage. My biggest lesson I've had to learn is to always be open to learn; you can never reach a place when you are no longer open to learn – that is the creative death of an artist. Always growing always learning – that's me!
What is the ultimate goal for you; whether it be working with a particular director, acting alongside a particular actor – what's the motivation?
My ultimate goal, as it has always been since I was young, is to tell great stories on stage or screen and move people in some way during the process. My motivation is to use this art to bring people together and change world views a piece at a time.
Finally, what does diversity mean to you?
Diversity is a society with variety!
'Conan the Barbarian' is out in cinemas now!
—END—
Thanks to Nonso for taking part in the Scene Profiles series, we look forward to seeing a lot more of him on the stage and screen. Wishing him all the best with his future projects.
For regular news about television, film and diversity, you can follow SceneTV on Twitter (@Scene_TV) and 'Like' our Facebook page (www.facebook.com/SceneTV)