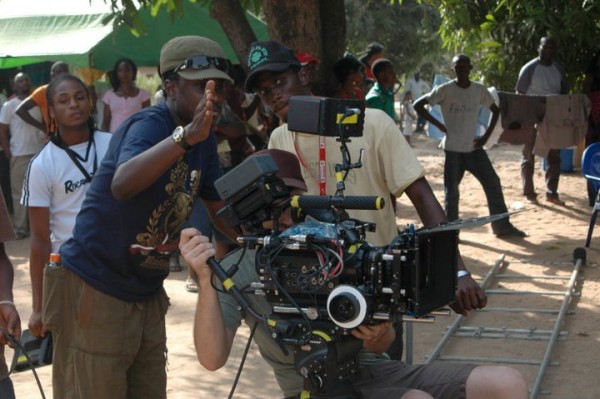 (Image: KathrynToure.net)
Have you voted for your Screen Nation Favourite African Movie (made by or featuring significantly British based talent) yet? Well, check out the nominees below ahead of the 11th annual awards on Saturday 19th March.
Basira in London
An African woman relocates to London with great expectations. Her efforts to fit in result in hilarious consequences. PRoduced by Phillippa Chiedu Abraham.
Nana Means King
A betrayed Ghanaian working illegally in the UK finds himself on a quest, not only to survive, but to re-envision a life beyond his own shattered dreams. Produced by Nana Obiri-Yeboah & Nicholas K. Lory.
Murderer in Law
Murderer-in-law tells the story of Lola and TJ, both in a relationship. Lola lives with her friend whilst TJ lives at home with his mother who sees Lola as a threat to a relationship with her son. The movie reveals how the mother in law and daughter law managed their relationship to a success story. Produced by Tolu Yesufu.
The Cursed Ones
The film tells the story of a disillusioned reporter and an idealistic young pastor, who fight to free a girl accused of witchcraft from the clutches of a system of corruption and superstition in the heart of West Africa. Produced by Nana Obiri-Yeboah & original screenplay by Maximilian Claussen.
When Love Happens
A high art and glossy romantic comedy about the lives of three twenty something professionals in a modern technology connected Lagos and the hilarious and often bizarre adventures in finding romance.Co-produced and directed by Seyi Babatope.
Click here to cast your vote!
To attend the awards, get your tickets here.