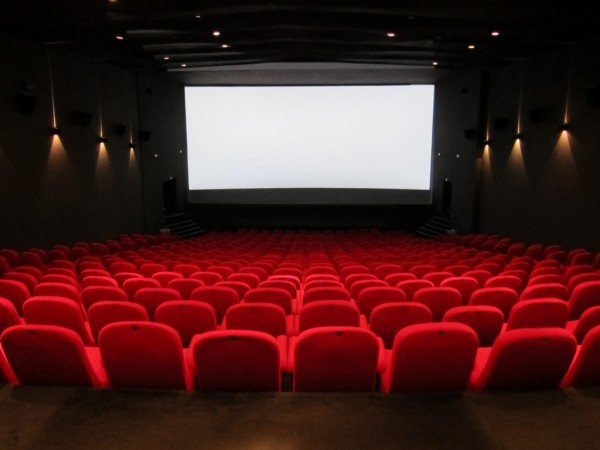 Make sure you get your votes in for the 11th Screen Nation Awards, which is due to take place on Saturday 19th March. Here are the nominees for Favourite International Movie (made by or featuring British talent).
Beasts of No Nation – Abraham Attah, Idris Elba, Ama K Abebrese
When civil war tears his family apart, a young West African boy is forced to join a unit of mercenary fighters and transform into a child soldier. This Netflix original film received critical acclaim, with particular praise for the performances of its main stars Idris Elba and Abraham Attah. Idris won the SAG award for his supporting performance while Abraham won the Independent Spirit Award for Best Male Lead.
Beyond the Lights – Gugu Mbatha-Raw, Nate Parker
Beyond the Lights is the story of Noni Jean, a hot new award-winning artist who is primed for superstardom. But not all is what it seems,and the pressures cause Noni to nearly fall apart – until she meets Kaz Nicol, a promising young cop and aspiring politician who's been assigned to her detail. Drawn to each other, Noni and Kaz fall fast and hard, despite the protests of those around them to put their career ambitions ahead of their romance. But can Kaz's love give Noni the courage to find her own voice and break free to become the artist she was meant to be?
The film received positive notices with The Hollywood Reporter praising Mbatha-Raw's performance as "incandescent" and Gina Prince-Bythewood's script for its "surprising integrity."
Captive – David Oyelowo
Captive is a 2015 American crime-drama thriller film directed based on the non-fiction book Unlikely Angel by Ashley Smith. It's a true story about Brian Nichols, who escapes from the Fulton County courthouse in Atlanta on March 11, 2005 and holds single mother Ashley Smith as a hostage. The film stars David Oyelowo as Nichols and Kate Mara as Smith.
Concussion – Gugu Mbatha-Raw, Will Smith, Adewale Akinnuoye-Agbaje
Will Smith and Gugu Mbatha-Raw star in this a dramatic thriller based on the incredible true David vs. Goliath story of American immigrant Dr. Bennet Omalu, the brilliant forensic neuropathologist who made the first discovery of CTE, a football-related brain trauma, in a pro player and fought for the truth to be known. Omalu's emotional quest puts him at dangerous odds with one of the most powerful institutions in the world.
Concussion grossed $34.4 million in North America and $9.4 million in other territories for a worldwide total of $43.8 million.
Star Wars – John Boyega
Star Wars: The Force Awakens was directed, co-produced, and co-written by J. J. Abrams. The seventh installment in the main Star Wars film series, it stars Harrison Ford, Mark Hamill, Carrie Fisher, Adam Driver, Daisy Ridley, John Boyega, Oscar Isaac, Lupita Nyong'o, Andy Serkis, Domhnall Gleeson, Anthony Daniels, Peter Mayhew, and Max von Sydow. It is set 30 years after Return of the Jedi and follows Rey, Finn, and Poe Dameron's search for Luke Skywalker and their fight alongside the Resistance, led by veterans of the Rebel Alliance, against Kylo Ren and the First Order, a group that is the successor to the Galactic Empire.
It was the 24th film in cinematic history to surpass $1 billion worldwide, standing as the fastest film to surpass the mark, doing so in 12 days. It was also the third film in history to surpass $2 billion worldwide, doing so on its 53rd day of release.
So who wins?
Click here to cast your vote!
To attend the awards, get your tickets here.