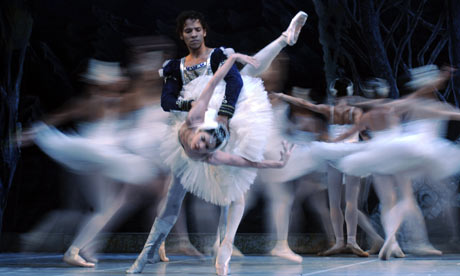 The issue of diversity goes beyond race, gender and class; it also takes into account the content, stories, perspectives and subject matters that we see on our screens. Now it seems like the arts will be coming to mainstream television as the BBC are in talks to create a permanent designated channel. See below for more information.
Reposted from The Guardian
Talks are underway to provide the first permanent state-subsidised arts TV channel with funders already hoping that an experiment involving the BBC this summer will pave the way for a more lasting arrangement, the Guardian has been told.
Arts Council England, the body which distributes public money from the government and National Lottery to arts organisations, revealed it was in discussions with the corporation just hours after the culture secretary,Jeremy Hunt, had floated the idea of just such a channel and making state grants to arts, cultural and heritage organisations conditional on them supplying content.
The minister had suggested developing an online presence for live performances "to ensure we reach the largest possible audiences completely free of charge" . In a speech to arts groups in London on Monday, Hunt had urged them to build on the experience of The Space, a pop-up online channel funded to the tune of £4.5m by the arts council and the BBC. It began broadcasting last month and was due to close in October but the council said talks are now under way to extend the scheme, which they hoped would be permanent.
Praising The Space where "you can listen to John Peel's record collection, see hip-hop dancing from Sadler's Wells, enjoy a live broadcast of Britten's War Requiem or watch the entire Globe to Globe Shakespeare season", Hunt asked: "Should we turn this into something much more ambitious? A permanent digital channel with live broadcasts every night of our very finest cultural offerings? Indeed should it be a condition of government funding to supply some live content – whether from museum exhibitions, live performances or parts of our heritage – for a new digital arts channel to ensure we reach the largest possible audiences completely free of charge?"
The culture secretary said this could help organisations explore new revenue streams, new partnerships and new sponsorship arrangement. Asked later whether the government would be dangerously dictating to the arts sector by making groups provide free content for a digital channel, he said: "I don't think arts organisations will resist this at all because it's part of their core mission to make sure that their output is seen by as many people as possible."
For the full article, click here.
For regular news, updates and opportunities, follow us on Twitter at @Scene_TV and 'Like' the Facebook page: www.facebook.com/SceneTV