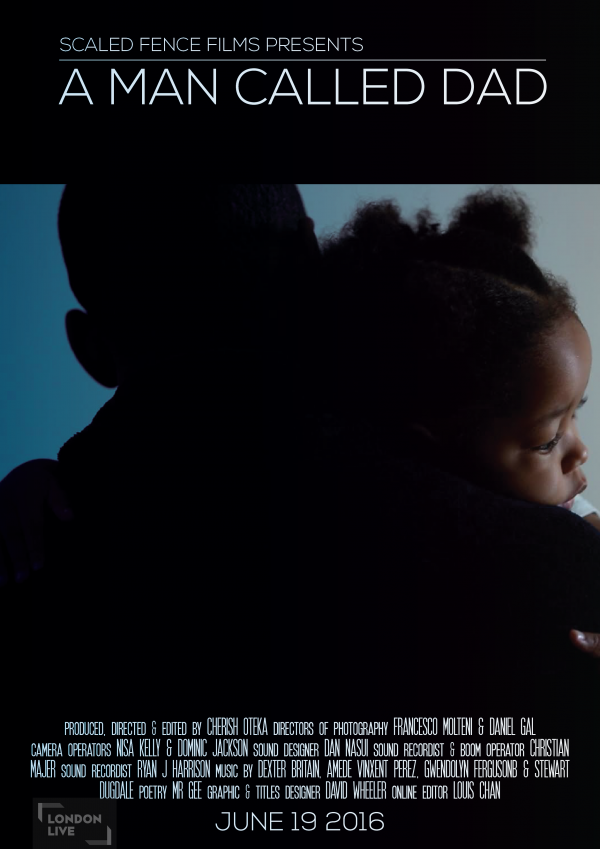 Absentee. Abusive. Adulterous. Black fathers are often portrayed as distant, unreliable and unloving. Cherish Oteka's A Man Called Dad aims to challenge perceptions by displaying untold stories of black men who have engaged and loving relationships with their children. Watch the trailer below.
The TV premiere of this documentary has been scheduled to align with Father's Day 2016, a time where fatherhood is both contemplated and appreciated. Cherish's creative documentary interweaves the stories of four black fathers at different stages of their journeys into fatherhood. Ranging from a new father to a grandfather, this documentary gives voice to the distinct stages of fatherhood and how a loving father adapts to the challenges faced at each stage. AMCD also recounts the personal challenges, fears and changes each father has faced as well as how fatherhood has shaped their romantic relationships. The film culminates with a powerful spoken word piece written and performed by Mr Gee.
A Man Called Dad is primarily a product of an honest and open conversation Cherish had with her own father about fatherhood. This led to a range of thought-provoking conversations she later had with family members and friends about fatherhood in the black community. As well as this, books such as Chinua Achebe's Things Fall Apart, Alice Walker's The Third Life of Grange Copeland and John Howard Griffins' Black Like Me all gave valuable insight into black fatherhood and fed into the creative process. In the eyes of the media, black men are often portrayed in connection with criminality, are seen to be untrustworthy and people to fear. A Man Called Dad subverts this ideology by showing black men in caring, loving and nurturing roles – a much needed change from the images currently perpetuated.
Sunday 19th June 11.30am on London Live.