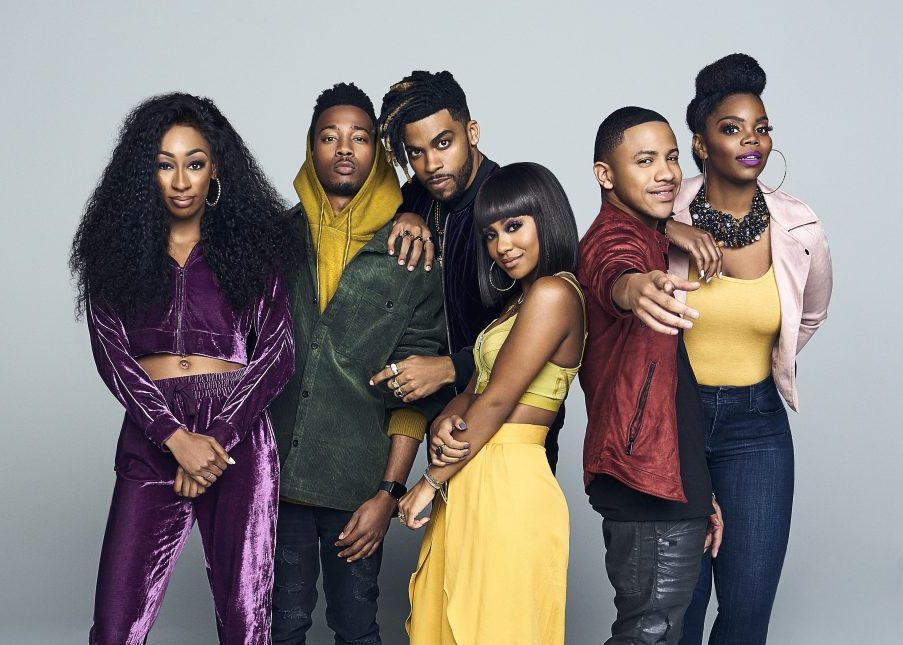 We have a new SceneTV Pick for you to get stuck into. Boomerang is a brand new series on BET from the Emmy award-winning Lena Waithe and Oscar-winning Halle Berry, who serve as Executive Producers. Now, if you think the title sounds familiar, that's because it is; the half-hour comedy is a spin-off of the 1992 film of the same name starring Eddie Murphy as a cocky advertising executive and womaniser Marcus Graham, who meets his match in fellow exec Jacqueline (Robin Givens), then eventually falls for creative Angela (played by Halle Berry). Fast forward a couple of decades and now we follow Jacqueline's son Bryson and Marcus and Angela's daughter Simone, trying to step out from their parents' shadows and build their own legacy in the creative world. According to The Hollywood Reporter, Boomerang the TV show will explore "contemporary workplace dynamics, including the changing role of gender, office politics, relationships and the conflicts between Generation X and millennials." The main cast of the series includes Tequan Richmond as Bryson and Tetona Jackson as Simone.
Here, Waithe talks about creating the series:
Also, check out the trailer below. We're already a few episodes in so if you're in the UK, tune in every Thursday 9.30pm on BET: Sky 194 and Virgin 184, Freesat 140.
Let us know what you think!
Follow @Scene_TV on Twitter, @SceneTV_ on Instagram and join the mailing list here for the latest news and opportunities.