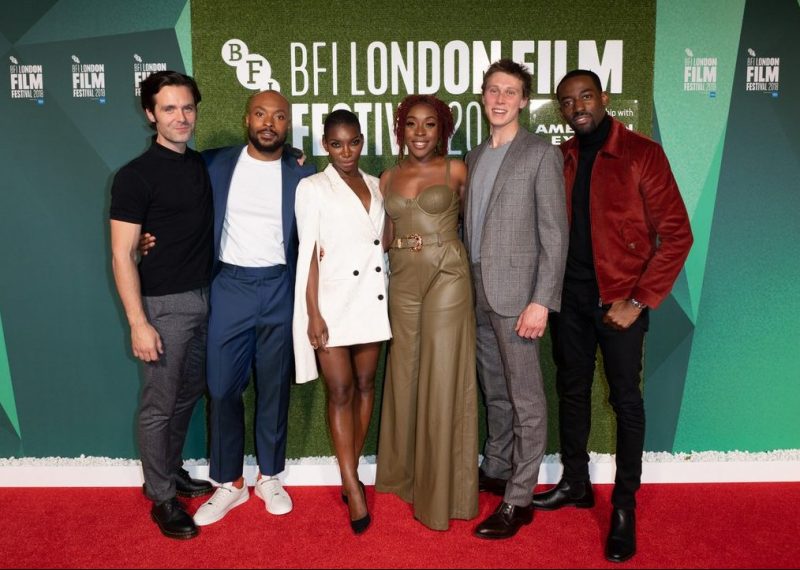 It's finally here! Been So Long, a Netflix Original film starring the super-talented Michaela Coel and Arinzé Kene, is now available on the platform to watch and enjoy in all it's glory. It follows Simone (Coel) a dedicated single mother who, on a rare night on the town is charmed by a handsome yet troubled stranger, Raymond (Kene), igniting old and new feelings. Set against the backdrop of an ever-changing city and directed by Tinge Krishnan, Been So Long is a fresh take on love, life and moving on.
The film, which is an adaptation of Ché Walker's stage play of the same name, was produced by GreenAcre Films with support from both the BFI and Film4; organisations that continue to invest invest heavily in British film. And we're glad they did – Been So Long is a gorgeous film with lovable characters and is a colourful reminder of what it's like to live in a vibrant and diverse London. In addition, many will appreciate Coel's turn as the lead love interest, a role rarely afforded to dark skin black women and one that she plays beautifully – shorn head and all!
The film premiered at this year's BFI London Film Festival to a great response. SceneTV caught up with Michaela Coel, Ronke Adekoluejo (definitely one to watch!), George MacKay and producer Amanda Jenks on the red carpet o find out what they loved most about being a part of the production and why people should give it a watch. Coel also reveals how her bold hair statement came to be!
Check out the full trailer below and be sure to head over to Netflix to watch the film in full. Let us know what you think over on Twitter via @Scene_TV. Enjoy!
Follow @Scene_TV on Twitter and join the mailing list here for the latest news and opportunities.​