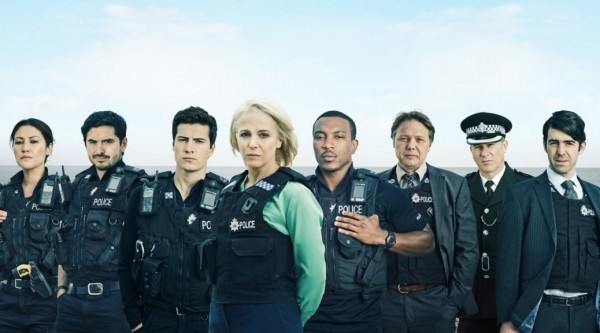 Check out the trailer for Cuffs, a brand new BBC One drama taking you on an exhilarating ride through the challenges and pressures of front-line policing. In a bold scheduling move, Cuffs is BBC One's first drama commission in the 8pm slot in eight years.
The cast is fronted by Ashley Walters (Top Boy, Small Island) Peter Sullivan (The Borgias, State Of Play), Amanda Abbington (Sherlock, Mr Selfridge), Shaun Dooley (Exile, The Game), Paul Ready (Utopia, Ripper Street), Eleanor Matsuura (Utopia, Vexed) and Alex Carter (Hollyoaks, Emmerdale). Cuffs also introduces Jacob Ifan in his first leading television role.
Adrenalized and vibrant, the show is packed full of dramatic incidents and colourful characters. From a booby trapped cannabis farm in a suburban semi to an elderly farmer's wife with a shotgun, the stories are surprising and exciting. There will be more absurd altercations – such as a middle-class dog-napping or fisticuffs between pensioners – as well as the daily grind of speeding drivers, city-centre shoplifters and Saturday night drinkers.
Written by Julie Gearey (Prisoners' Wives, Secret Diary Of A Call Girl) Cuffs is packed full of humour and humanity. A character-led drama as well as a police procedural, this is a show where the characters have to deal with everything the job throws at them and where work-based pressures are not left at the station door.
Coming Soon to BBC One.