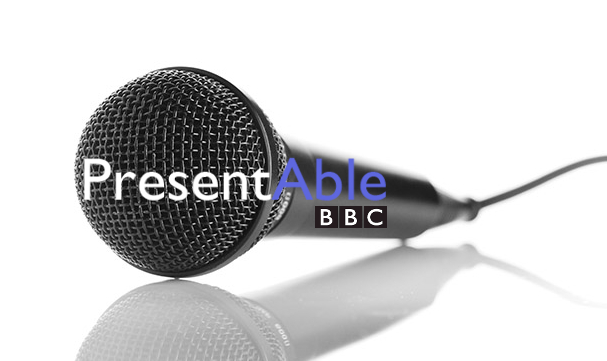 Reposted from BBC Media Centre
BBC Vision is launching a nationwide search for new disabled presenting talent to be offered a unique training opportunity with the BBC. Established BBC schemes such as Extend and ManageAble develop the careers of off-screen talent in the media and now, 'PresentAble' will focus efforts on discovering and developing new presenters with disabilities.
An initial online application process opens in December and closes at the end of January, more details of which will be updated on this page. Selected applicants will then be invited to screen-tests held at six UK cities – Glasgow, Cardiff, Belfast, London, Salford and Bristol. A final group of six to ten will receive bespoke training from the BBC Academy in late Spring/Summer 2012, to help them develop their on-air skills and compete for roles across the BBC's output. The scheme is a collaboration between BBC Vision Productions and Commissioning to find the next generation of talent and identify areas of genuine opportunity.
Angela Chan, Independents and Diversity Executive at the BBC, said; "We're looking for people with real passion and knowledge who are great communicators and have the potential to build lasting careers in the media. If you're successful you'll receive some of the best training the BBC has to offer, be exposed to a host of industry contacts, and have a great showreel to launch your presenting career. We're not guaranteeing a presenting role at the end of the process – like all presenters you'll have to hustle! But we do want to give you the best possible chance to compete for opportunities as they arise and help you find your way once your training is completed."
George Entwistle, Director of BBC Vision added 'The BBC aims to be the most creative organisation in the world but to achieve that our content has to speak to all of our audiences. Bringing in fresh talent and new perspectives helps us to reflect modern Britain properly.'
If you or someone you know might be interested in applying for PresentAble, you can complete an application form on the links below, the closing date is 31st January 2012:
If you have any questions, do please email Sarah on diversetalent@bbc.co.uk including 'PresentAble' in the subject line.