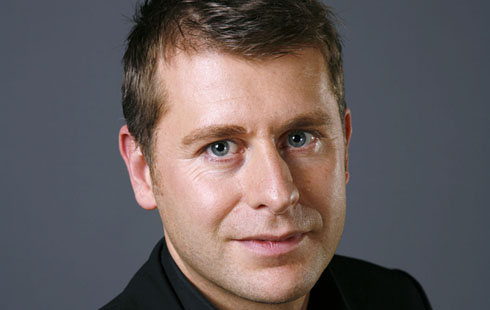 SceneTV is pleased to be a supporter of DCM Europe. DCM (Digital Content Monetisation) conferences bring together leading media owners, content creators, internet and tech experts and solutions providers to discuss how revenue can be generated from digital content.
One of the participants from last year's DCM Europe conference was Philip O'Ferrall, SVP of Viacom International Media Networks. DCM caught up with Philip to discuss Viacom's strategy and his views on the future of digital media.
What do you see as the top priority for digital content-owners right now?
Multiplatform distribution – and ensuring you have the rights for those platforms. Rights are the lifeblood of content. On top of that, you have to ensure the content is right for the platform –which is down to the creative idea, the script and the talent. There's no simple answer as to what makes content right for each platform, and MTV spans a large demographic, our fans range from kids to adults, with many brands part of the bigger family. The skill is to make our content platform agnostic, to make it work on every platform, whether that's an ipad, linear television or a Sponge Box Squarepants soft toy.
What is the top content priority for your function?
I'm responsible for all digital activities outside the US, and priorities vary from region to regions. For example, a really exciting and important product for our Latin American audience is the Telly Novella, which we run daily across multiple platforms. I'm working on our staple brands to evolve them onto more platforms and we also have significant coverage on newer platforms such as apps and social media – for which simple is often best. We don't want to follow the curve with this, we want to be the curve, take the initiative and really drive innovation.
When it comes to selecting platforms, for us it's all about our fans experience of our content. If a product needs a level of effort to consume for a fan it won't work, the technology behind the experience should be irrelevant to the fan. Neither should it need too much formatting from us, if we have to expend a lot of energy on a platform we're less likely to use it, unless we think it's the next big thing.
What technologies or developments excite you most at the moment?
Search and recommendation is by far the most important element of our digital strategy in terms of technology, attitudes and distribution mechanisms. Social currency is the lifeblood of our programming and has been for 25/30 years. Social networking sites and friend to friend endorsement are absolutely critical. Search is also critical, even if people know our url is mtv.co.uk, they're still likely to go to Google and search 'MTV', so we need to make it work. It's all about evolving the water cooler moment – making our content front of mind, findable and recommended.
What is the biggest challenge global media owners need to overcome?
Media Asset Management. We have a big, complex, multi-language, multi-genre business, which makes it hard to grow and evolve our asset management strategy. Everything comes in 3D, HD, Hi-res versions, and all the rights and talent has to be paid for each of those formats, often seperately in each region, so we'd need different rights for the same piece of content on TV and on mobile.
In my point of view, managing legacy content is no harder than something we produced a week ago as there are so many different parties involved and all have to participate in the success. We're very proactive to ensure the talent is properly paid, because that's a key incentive to perform.
What industry developments do you think will have the most long-ranging impact?
I spoke at NAB at the end of the dotcom era and said the future of TV was the transition from 'mass media' to 'my media', an era in which people would choose where, when and what content they consume. That's pretty much here now. So looking forward, the answer will be consumer uptake and simplicity. Some companies have nailed this, and Apple is a good example. Consumers want to connect to pictures, music and entertainment across their mobile and TV with no effort. It's not just about individual devices, there's no use having a device, such as a connected TV at home, if accessing the functionality isn't completely intuitive, it simply won't get used.
The biggest impact here will be for companies not having their own IP & brand equity. Right now consumers focus on the product brand, not the owner or broadcaster, so it's important to own the search terms which will relate to the content and brands. This is going to be tough for broadcasters, who sometimes don't own the shows or brands they broadcast.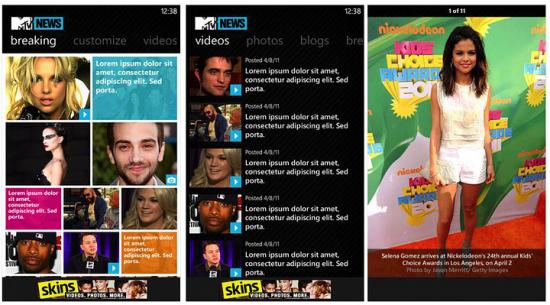 What do you think other sectors are doing that you aren't? And where do you have the edge over everyone else?
We're ahead on search and recommendation, definitely. We've nailed it and our brands are very visible and available. Our aim is to tackle piracy, not just through blocking their sites, but by making our own content more visible and higher up the search rankings. We started this about 5 years ago in earnest because we recognised the future of TV is search and recommendation – you'd really struggle to start that process and get up to speed now.
We want to ensure we're convergent, take our linear ideas and products and ensure they're across all platforms, but this is a big job to perform in 30 languages, across time zones and cultures.
Which markets do you think will grow fastest over the next 2 years?
For us there's significant growth in different product areas. The Telly Novella concept is a daily format available on multiple platforms and is seeing strong growth in Latin America. The emerging markets that we're seeing particularly strong growth in are Africa, India, Poland and Hungary, where there's been a proliferation of broadband and mobile devices. I'd also say we'll see continued growth in portable devices, such as smartphones and tablets.
If you could pick one single topic to discuss with your peers and thrash out an answer to, what would it be?
The biggest challenge is piracy – or monetising our own content. We have teams working on fingerprinting and watermarking, which is expensive. But the best solution is to work out intelligent ways of charging for content, and creating a landscape for brands to advertise within that content.
When I came to MTV I took responsibility for unlocking our content and making it available everywhere, our business is to monetise content on any platform. You can get clips and editorial commentary for free, but generally not full-length content.
What digital media development/website/technology do you wish you had come up with?
It has to be search and social media – so Google and Facebook. They're great due to a mix of technical excellence, luck, judgement and timing.
Give us the URL of a site (other than yours) which you think is essential for doing business online, and why?
I find a lot of publications very useful, such as Broadcast, NMA and Digital Spy etc. I'm lucky in that my internal comms team condense down all the relevant news stories for me each morning so I always get the right news stories.
What's the most important thing you've accomplished in your career?
I think to still be in touch with all the people I've worked with throughout my career is a great achievement. It's a small world and fostering those relationships is important to me. I'm also quite proud of the fact that I launched the first ever music video on mobile, and the first mobile media online store.
What attracted you to speak at DCM Europe 2011?
The challenge is that we are all so busy these days, I don't have time to meet as many people as I'd like. People often call me or my team to try and sell us something. 99% of the time I'm aware of the product, but I want to hear about new technologies and not miss out on those developments which might help us do business. It's good to be in an environment where I can hear about new developments, start-ups and amazing ideas.
DCM Europe is taking place on the 17-19th of January 2012; speakers include senior representatives from Facebook, BSkyB, Universal Music, Virgin Media and YouTube. For more information visit www.dcm-eu.com