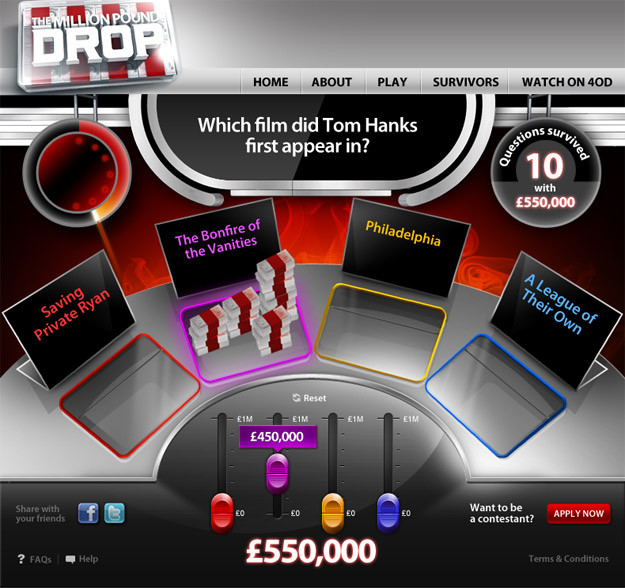 via New Media Age
Channel 4 is to launch 30 multiplatform-themed events across the UK in bid to discover new digital and converged TV content ideas.
The broadcaster will kick off the year-long events programme, called Fuel 4, next year for people who work in TV or digital production and development.
The aim of the events, which will span topics including games, social media, multiplatform fiction and connected TVs, is to promote understanding of how technologies are increasingly changing audience behaviour, along with the respective creative content opportunities.
Channel 4 is also offering a series of paid producer placements in TV and digital production teams. The scheme will see TV producers placed within digital agencies, while digital producers will be placed within traditional TV production houses.
Channel 4 Online business manager Jen Topping said, "The companies we work with have told us that they'd like to understand more about the scale and scope of creative opportunities there are around new technologies mixed with TV.
"We are committed to sharing as much insight as we can with both TV and digital producers, all with a hope that they will be inspired to bring new ideas to Channel 4 so we can commission them and get them on air," she said. "This is especially for digital people who have never done TV before, or TV people with no experience of multiplatform."
Channel 4 is working with creative development agency Ignite to run the Fuel 4 programme and will release further details regarding the initiative in the new year.
Fuel 4 conference programme
Evolution of entertainment and technology 19 January, London
Games 21 March, Glasgow
Factual June, Sheffield
Connected TVs 28 June, London
Social media 25 July, Brighton
Multiplatform fiction 26 September, Salford
UX and content experiences for televisions 7 November, Bristol
News and Current Affairs 12 December, London
Anyone interested is encouraged to visit http://channel4online.tumblr.com and follow @channel4online on Twitter to find out more.