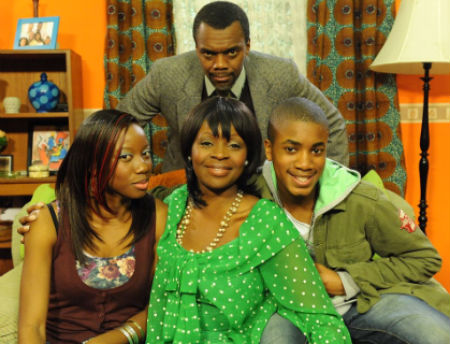 Debbie Odutuyo, the creator of Meet the Adebanjos has announced that the online show has not only been picked up by Vox Africa on Sky channel 218 in the UK, but also on TV networks in Africa and the USA.
I am PLEASED to announce a WORLDWIDE launch of Meet the Adebanjo's on TV stations in Nigeria (Silverbird TV), Uganda (Urban Television) and the USA (Afrotainment – Dish Network) in the New Year. This is in addition to the show airing in the UK and France on VOXAFRICA (SKY 218)
2 years ago Meet the Adebanjo's was just a concept in my head. As you all know I tried many times to pitch the show to UK TV Networks without success. Many times I wanted to give up, but the support of the fans gave me resolve to keep going and make the show a reality.
Since the release of the 1st episode in June the response to the show from fans around the world has so far exceeded my wildest dreams. The show has even gone on to win multiple awards – BEFFTA, NEL and ZAFFA Awards. This could not have been achieved without your support so I would like to say a big thank you to you the fans, our supporters from the beginning!
Rest easy knowing we are working to give you an even bigger and better season 2 in 2012!

Have a Merry Christmas and A Happy New Year
With Love
Debra Odutuyo
Creator of Meet the Adebanjos
Congrats to the MTA team – this definitely shows how far you can go with an original idea, a great deal of determination and utilising the power of online and social media. For more info, visit www.meettheadebanjos.com