According to Ofcom's sixth International Communications Market report into the global communications market, 27% of internet users in the UK said that they watched TV online every week. This is an increase of 3% from 2010 and puts the UK ahead of countries including France, Germany, Italy, USA and Australia. Take a look at the graphs below to see the break down in terms of age groups.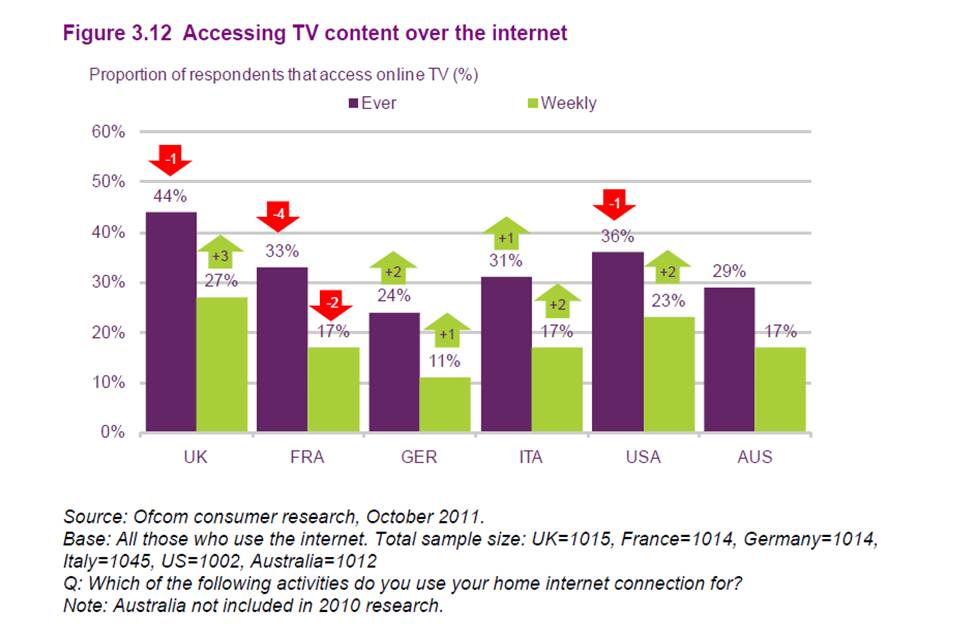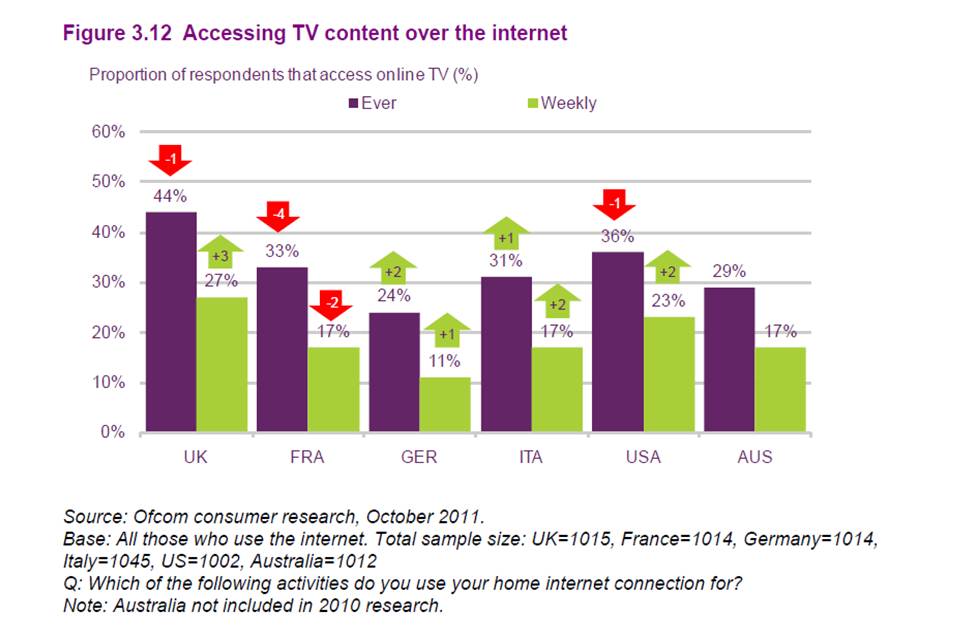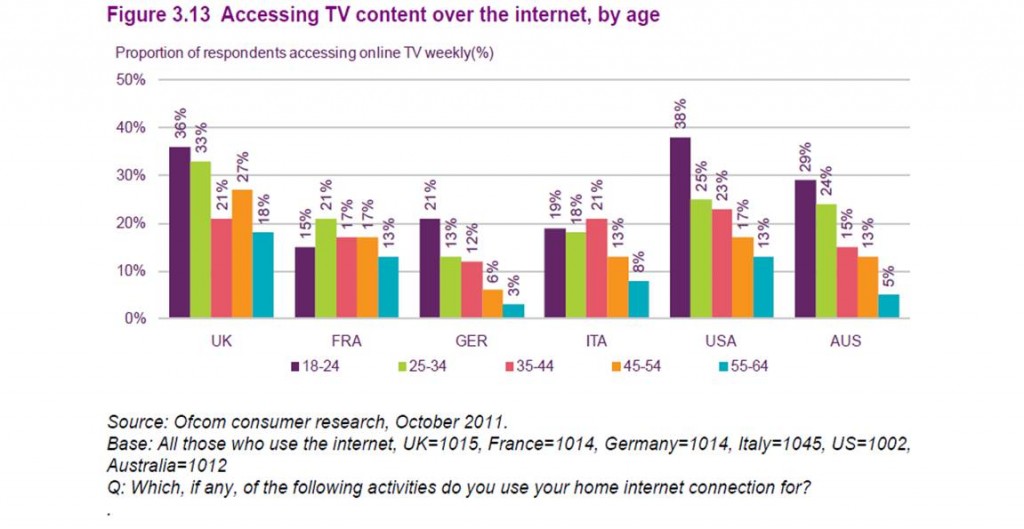 Free-to-view catch up TV services such as BBC iPlayer, 4OD and ITV Player have helped to drive viewers to online TV. In 2010, 15% of the UK online population visited BBC iPlayer in an average month – four times more than those who visited 4OD, the second most popular online catch-up site.
In addition, superfast broadband is now becoming rapidly available, more so in the UK than in any other European countries. By June 2011, 59 per cent of households had access to Virgin Media or BT's superfast services.
One of the results of the increase in the popularity of online television is that online advertising spend has increased. UK online advertising spend in 2010 was almost the same as TV advertising (30 per cent), increasing by 16 per cent to reach £4.1bn.
To read the full report as well as other findings related to radio, web and telecoms, click here.