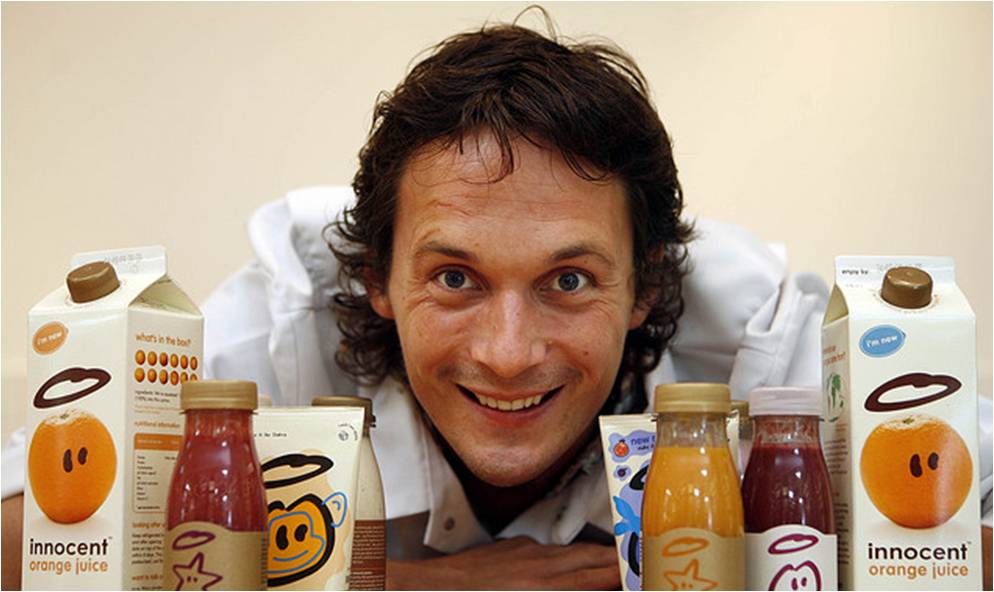 Reposted from BBC Media Centre
The BBC has announced Be Your Own Boss (w/t), an exciting new series for BBC Three from production company Twofour, commissioned by Zai Bennett, Controller, BBC Three and Alan Tyler, Executive Editor Entertainment Commissioning, and fronted by one of the co-founders of Innocent Smoothies, Richard Reed.
It took the faith and investment of one man to turn Richard and his friends' idea into a multi-million-pound empire. Now he wants to do the same for a new wave of young entrepreneurs, bringing passion, high stakes and opportunity to the cream of young British business talent; and he's got up to £1 million to invest in the right ideas.
The search is on for groups of friends with killer ideas, hungry for a shot at a life-changing investment.
The series kicks off with an attention-grabbing test of entrepreneurial skill when Richard hands the 500 best applicants some cash to see just how easily they can turn a profit. Disregarding traditional elimination formats, Richard will draw on his own business philosophy to help determine who should have a chance at the kind of big money that turns business dreams into reality.
In this innovative new series, Reed is out to discover the lifeblood of Britain's financial future and for those who prove their worth, the experience could prove to be a game-changer.
Richard Reed said: "Setting up and running Innocent with my friends has been a life-enhancing adventure. That's why I'm excited to be part of this new series giving others the chance to have the same experience, starting their own business and setting them up to become successful entrepreneurs."
Zai Bennett said: "Richard is one the UK's most successful young entrepreneurs so we're delighted that he will offer the BBC Three audience, not only the benefit of his experience, but also risk his own money as he offers them the chance to follow in his footsteps in Be Your Own Boss"
Alan Tyler said: "This is an exciting, ambitious idea with Richards' enthusiasm and determination to find a new generation of entrepreneurs right at its heart."
Tamara Abood, Executive Producer for Twofour, said: "We're delighted to be working with Richard on this ambitious new series that takes the business programme genre in an exciting new direction."
Be Your Own Boss (w/t) will be produced for BBC Three by Twofour and executive produced by Tamara Abood and Dan Adamson for Twofour.
For regular news, updates and opportunities, follow us on Twitter at @Scene_TV and 'Like' the Facebook page: www.facebook.com/SceneTV