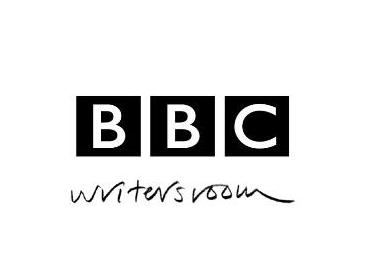 Reposted from The TV Collective
There is a prevailing problem in the industry when it comes to finding, keeping and developing Black and Minority Ethnic writers for TV and Radio Comedy. The Comedy Studio is a targeted development scheme, working across the industry and broadcasters, bringing together a group of up to ten of the most talented writers with a real commitment to narrative Comedy.
The idea for this unique opportunity was conceived by the Writersroom when the BBC's Black and Asian Forum (BBAF) produced "An Audience with the Real McCoy", an event to celebrate 21 years of the comedy sketch show and look at why it was so successful and how we could aspire to set up an initiative to seek out writers and new ideas.
Vice-Chair of the BBAF, Michelle Matheson says: "It was brilliant to be able to celebrate the talents of the cast and production on The Real McCoy and use that as springboard to find new writers with fresh ideas…I'm even more thrilled that the initiative is now taking off and look forward to seeing what comes out of it."
Kate Rowland, the BBC's Creative Director, New Writing says: " New talent and particularly writers are at the heart of great comedy. BBC Writersroom recognises that certain writers are not making their mark in the industry, so we hope that ComedyStudio will give these writers the time and space to interrogate their ideas working closely with BBC Comedy, to create exciting new work."
Selected writers will take part in a three/four day residential in Kent, between 15th – 18th October, where they can develop their ideas, craft and network with other writers and producers across the Comedy industry. This is a scheme for talented writers on the cusp of a career in television or radio, and as such applicants will need to have some form of professional experience under their belt – eg a full commission, production or professional showcase in theatre, radio, film or TV.
Writers must submit an original calling card script (written for any medium – TV, film, stage, radio), a comedy idea they would like to develop (at least one paragraph, and up to one page), and a biog or brief CV of previous experience. Writers will be selected on the basis of the ability shown in their script and the potential for development shown in their idea.
Email submissions with the subject header 'CDN The Comedy Studio' to: writersroom@bbc.co.uk
This scheme is supported by CDN, BAAF, BBC Comedy Commissioning and The TV Collective.
UPDATE: The deadline for submissions has been extended to 9am on Monday 6th August – do not miss out on this great opportunity.
For regular news, updates and opportunities, follow us on Twitter at @Scene_TV and 'Like' the Facebook page: www.facebook.com/SceneTV