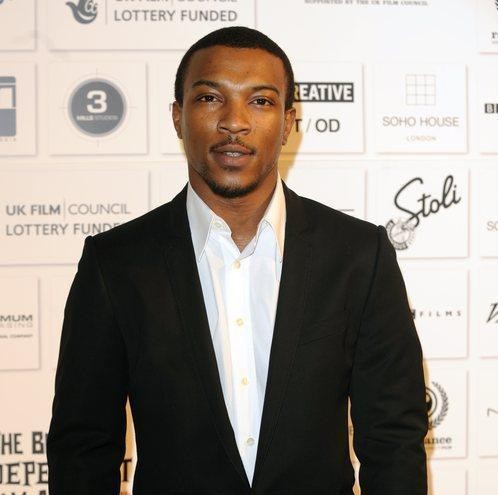 Paid lead roles are available for London film The Charlatans, which will be directed by Ashley Walters (Top Boy, Inside Men, Bullet Boy, Sket).
SYNOPSIS
Five audacious friends at Manchester Met are expelled for throwing a pool party that goes down in University history. Adriana [dancer/model], Reiss [the rugged thespian], Lucy [the eccentric soulstress], Kris [the mouthy DJ], and Samantha [the photographer] cant believe their luck when the opportunity arises to visit London and stay with top make-up artist to the stars, Leon McKenzie. With little money, no prospects but super-sized dreams, these six use a combination of trickery, misdirections and psychology to manipulate and swindle their way into the industry. They will stop at nothing to make it big!
MORE INFORMATION
This film will be beautifully shot in a similar style to the hit US TV shows Entourage and Heroes, intercut with fast-paced action, witty dialogue, beautiful locations and an amazing upbeat soundtrack.
THE CHARLATANS is being directed by award winning actor Ashley Walters, star of TOP BOY, INSIDE MEN, BULLET BOY and 50 Cents autobiographical Hollywood film GET RICH OR DIE TRYIN.
The film is being produced by Sheila Nortley, Najan Ward & Duane Palmer of KINGDOM ENTERTAINMENT GROUP. You can see examples of their previous work on the links below:
We are holding London auditions throughout April and filming will commence filming in June. To apply, please email us at casting@kingdomentertainmentgroup.co.uk with the following information in full:
1) Full Name
2) Email Address
3) Contact Telephone Number
4) Headshot
5) CV
6) PLEASE INSERT THE NAME OF THE CHARACTER YOU ARE APPLYING FOR IN THE EMAIL SUBJECT BAR
We look forward to receiving your applications for this exciting project. If your application is successful a member of our production team will be in contact with your audition date and timeslot. Due to the sheer number of applications, if you do not hear from us please consider your application unsuccessful in this instance, but we will keep you on file and consider you for future castings. Please note that the above process is the only application process for THE CHARLATANS. Unfortunately, applications sent to us in any other form will not be seen by the casting director.
Please see below for a character breakdown:
ADRIANA – [playing age of 18 – 25, any ethnicity]
Adriana grew up on a residential estate but always aspired to make more of her life. Her mother is a dinner lady at a local primary school and her dad works as a taxi driver. She reads a lot of books on peak performance; she is a fan of Robert Greene, reading books such as The 48 Laws of Power and The Art of Seduction. She is often quoting strategies from The Art of War by Sun Tzu. She is hungry for success and believes in her own ability but always works from a place of integrity. She has already done a handful of professional modeling jobs but chose to keep it on hold until she finishes University. She also works as a podium dancer for the local dance clubs and she aspires to be a top choreographer for music promos. She knows her value and doesn't come easy to guys but can be a bit of a flirt. She plans to have a small empire and is the mastermind behind the group, a true strategist. One of her weaknesses is that she can over analyse life situations when sometimes things are as simple as they look.
LUCY – [playing age of 18 – 25, any ethnicity]
Lucy's best friend is her guitar and her notepad, she is constantly writing lyrics for new songs. Lucy will start singing on trains, bus stops, and any public place if she is in the groove. She has a magnetic charm that people just want to attach themselves to. Lucy aspires to be a number one selling solo artist and to tour the world. Her weakness is that she finds it difficult to accept that people love her. This causes problems in her love life; she finds faults that are not really there. Her father raised her alone due to her mother leaving when she was only eight years old for another man. Lucy never heard from her mother again. Her father never married or entered another relationship since. Lucy has no siblings and she became the woman of the house from the age of 10 when she decided to step up. It was hard for her to leave home to go to University as she has always taken care of her father but he really pushed for her to follow her dreams.
SAMANTHA – [playing age of 18 – 25, any ethnicity]
Samantha has supportive parents with a happy-go-lucky attitude who like living a simple life. They always encourage her with whatever her interests lie in. She also has three older brothers and was raised on a farm. She's very hands on and is a bit of a tomboy. Lucy has a great grasp for technology and she started her own tech-blog when she was only 16. After meeting the guys at university, Adriana completely reinvented her to be a sexy tech-blogger and as a result her blog-website went through the roof. She is often sent the latest gadgets from the top electronic brands from around the world to review on her site. She is never without her camera; she just loves taking pictures, this can sometimes get her in trouble. When she is in work mode as photographer she oozes confidence, she know exactly what she wants and she knows how to get her shots. When it comes to relationships for most guys she is a dream, she loves football, beer and fast cars. She often out smarts the guys when it comes to men related hobbies. Her aspiration is to be the number one fashion photographer in Europe. Her weakness is that she can be too much of a tomboy at times and some guys find this uncomfortable, as they don't feel as masculine around her.
KRIS – [playing age of 18 – 25, any ethnicity]
Kriss parents have no idea he is studying Creative Music, to their knowledge he is studying Law. Kris is a real blag-artist and likes to see how far he can push things before getting caught. Hes also very promiscuous and is very open about it; he struggles with commitment, which stems from a previous relationship ending badly.
He aspires to be a music producer and club DJ and plans to run his own record label once leaving University. He's witty, confident and forward, sometimes a little too forward. One of his weaknesses is that he sabotages relationships that are going well so he doesn't get hurt.
REISS – [playing age of 18 – 25, any ethnicity]
Reiss is cool, calm and collected and a hit with the ladies. His shyness only adds to his attraction. He aspires to be a professional actor and has magnetic presence on stage. He has the attention of the local casting directors from his stage performances. Hes been keeping his acting career on hold until he finishes University. Reiss was raised on a council estate by both of his parents. His father is an ex-football hooligan and has been working as a mechanic since the age of 15; he is unsupportive of Reiss involvement in drama. He was lucky his mother helped where she could. There has always been a lack of money in the house, which often results in arguments, one of which revolved around contributing towards Reiss University tuition fees. Reiss has an older brother Michael who conforms to his fathers idea of masculinity; unfortunately Reiss and Michael don't have a close relationship. Reiss applied to all the top drama schools in London from which he was all rejected, this only made him more determined to make it another way. His weakness is that he can sometimes feel a little inadequate which stems from his fathers constant barrage of verbal abuse.
LEON – [playing age of 18 – 25, any ethnicity]
Leon grew up in a supportive household with both his parents and four older sisters. He grew up dolling his sisters up before they went out clubbing and was always there for them when they were going through boyfriend troubles. Dressing up his sisters is where he developed his passion for make-up. He is a relationship guru and understands women inside-out. He is also the rock of the group; he can settle arguments diplomatically and is a constant emotional support for all his friends. Leon has sex appeal and knows how to dress. He has a strong masculine presence and is always attracting the girls even though he is actually gay. After finishing his foundation degree he landed straight into the industry and is working his way up. He is a real socialite and knows all the gossip around town. His main source of information comes from other hair, make-up and costume designers. His aspiration is to be the number one fashion make-up artist in Europe. One of his weaknesses is that he takes care of everyone elses business before his own, which ultimately leads him to neglect his own needs.