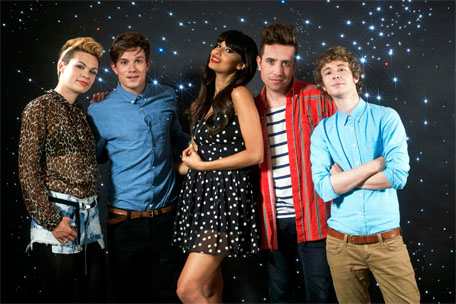 Event: So You Want to be a Presenter? How to make it as on-screen talent.
Date: Monday 23rd April
Time: 6.45pm for a 7.00pm start
Location: Hallam Conference Centre, 44 Hallam Street, London, W1W 6JJ
Price: £10 (please note, you must be a RTS Futures member to attend – see below for registration info and how to book)
Join our expert panel as they explore what it takes to forge a successful career as a TV presenter.
You might imagine that TV presenting is all air-kisses, mochaccinos and winnebagos, with the occasional bit of autocue thrown in for good measure, but is it really as easy as it seems? In a fiercely competitive field how do you get noticed in the first place? Then how do you land the best gigs? And how do you ensure that you're there to stay?
Find out how some of the biggest names in the industry took their first steps, learn what top agents look out for and how channels think about and work with talent. Then there's the exclusive opportunity to show off your own presenting skills in front of the people who make the decisions.
T4 and Channel 4 presenter, Nick Grimshaw, will be quizzing key industry experts including Neil McCallum (Head of T4 and 4Music) and leading talent agent Kirsty Milner to sound out their views, advice and insight into all aspects of presenting, before giving feedback to members of the audience who want to show off their skills. With just one minute to deliver a piece to camera will you be able to prove you're the next Dermot or Davina?
How to Book
This event is open to all RTS Futures members but is designed for those with no more than two years' television experience. The cost is £10.00. To book a place you (and any guest/s you book a place for) MUST be a member of RTS Futures. If you are an existing member please ring Callum Stott on 020 7822 2822 with your Credit/Debit Card ready or email cstott@rts.org.ukproviding your name, postal address, email address and phone number (we will then contact you to request credit card details), otherwise please register as a member at www.rtsfutures.org.uk before attempting to book.
For regular news, updates and opportunities, follow us on Twitter at @Scene_TV and 'Like' the Facebook page: www.facebook.com/SceneTV