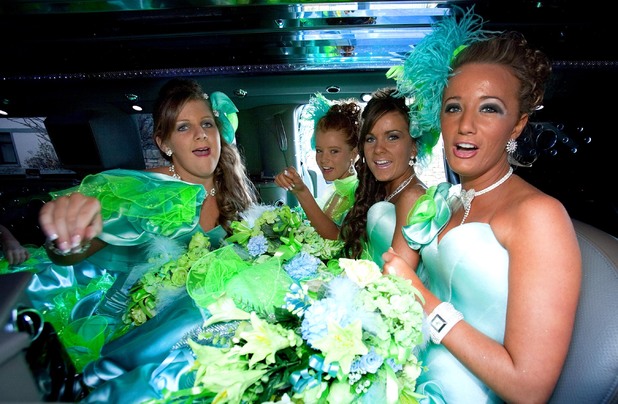 Reposted from Digital Spy
Channel 4's commissioning editor Nick Hornby has defended Big Fat Gypsy Weddings following criticism from the gypsy community.
After London Gypsy and Traveller Unit complained about the stereotypes in the show and its "Bigger Fatter Gypsier" billboard campaign, blogger Pipopotamus wrote an open letter urging the broadcaster to "stop ruining my life" with the series.
In the letter, the 17-year-old Romany writer claimed that the popular Channel 4 series is a "work of fiction".
He also criticised the series' narrow focus on the Irish gypsy community, noted that he and his family had been subject to abuse during the broadcast of the previous series and took issue with the show's "unhealthy obsession with little girls".
"I am not after 5 minutes of fame, but what I am asking for, is for you to put humans above ratings. You can't ignore us forever," he concluded.
Hornby responded with his own open letter on the Channel 4 website where he defended the show and added that the broadcaster has confidence that "the programme is fair and accurate".
Dear Pip
I read your open letter this afternoon and as the commissioning editor responsible for Big Fat Gypsy Weddings wanted to write to you to address the issues you raised.
First of all, I'm sorry to hear that you and your cousin have experienced abuse – it is clearly unacceptable but I hope you agree that we cannot be held responsible for the actions of the public.
It is not and was never the intention of any of the films to encourage negative feelings towards Gypsies or Travellers and many people, including several of the previous series' contributors – and other gypsies and travellers we have met – have contacted us to say that they feel the documentaries have portrayed the community in a positive light and had a positive impact on their lives.
Despite your fear that people are watching the documentaries simply to laugh at Gypsies and Travellers, I think the films are celebratory and I hope never derogatory. All the issues touched on in the series were thoroughly researched and while we understand that some of the issues are challenging, we are confident that the programme is fair and accurate.
Please also don't forget that all aspects of the programme are told through the eyes of the contributors themselves, talking about their own experiences in their own words – so we feel confident that nobody has been misrepresented in any way.
You say you feel that we are over-representing Irish Travellers and ignoring the existence of Romany Gypsies. We are aware of the cultural sensitivities you express and the programme fully acknowledges the distinctness of both communities. While it's true to say that Episode 1 of the new series features mainly Irish Travellers, the overall series features a range of both communities with some episodes entirely Romany.
You also say in your letter that the series is a "work of fiction". I'm afraid we don't agree. The programme makers have worked with people from these communities across the UK and Ireland to ensure that there is a wide range of voices sharing their lives and views on what it means to be a Gypsy or Traveller in Britain and Ireland today.
Specifically on the issue of grabbing – I can assure you that it is something that our production team repeatedly witnessed first-hand while out filming and the programme made it clear that grabbing is a predominantly Irish Traveller custom. The series featured several Travellers- men and women – talking about grabbing very openly to camera.
You also mention education in your letter, and the difficulties many gypsies and travellers experience in school. The series will explore this in detail a little further into the run, and feature a dedicated episode which looks at attitudes to education within different communities. Two of the contributors featured are Romany teenagers – one of whom has chosen to continue with her education, and one who has been taken out of school. The documentary explores exactly the points you make – how difficult it can be to attend school where your culture and way of life is not understood.
The series was never intended to comprehensively cover every aspect of Gypsy and Traveller life. But it was always the ambition of the programme to reach a large number of people and challenge their views and preconceptions of travelling communities. Apart from weddings, the last series also looked at issues such as infant mortality, education, land rights and other challenges to maintaining the travelling way of life. We have had much positive feedback from those featured in the programme and viewers more generally, and welcome a more open debate on these issues.
Reading your letter, it's clear we won't agree on everything about the series but I am grateful to you for sharing your views with us and I hope this letter explains where we are coming from. Do get in touch if you want to discuss it further.
With best wishes
Nick Hornby
Commissioning Editor, Factual Entertainment
Overnight data showed that the series premiere of Big Fat Gypsy Weddings won its 9pm timeslot in last week's ratings.
For regular news, updates and opportunities, follow us on Twitter at @Scene_TV and 'Like' the Facebook page: www.facebook.com/SceneTV