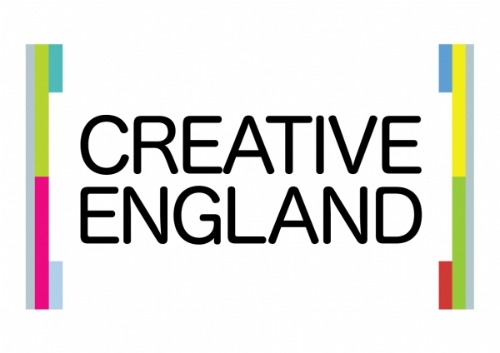 (reposted from Creative England)
Creative England has announced opened two new schemes of Lottery funding, delegated from the BFI, to support the development of filmmaking talent in the English regions.
The Development Fund and Film Networks Fund will be key drivers in delivering Creative England's Talent Development aims: to nurture emerging and established regional filmmaking talent by supporting development of their work; to encourage a diverse and engaging on-screen cultural identity for the English regions; to stimulate innovative creative and commercial approaches to filmmaking; and to promote the talent and creativity of the English regions to the world.
The Development Fund is inviting applications from individual writers, writer/directors and/or producers based in the English regions for the development of all types of feature films, including animation and documentary. Applications are also invited from writer/director/producer teams. Funding is available for the costs of developing a screenplay (or the equivalent for documentaries) such as research costs, writer's fees, script editor/developer support and script readings. Funding will also be available for screenplays that are ready to be presented to potential financiers, to help with budgeting, scheduling, casting, producing teaser trailers/pilots, and other expenses associated with raising finance and generating sales and distribution interest. The Development Fund totals £250,000 in its current round and applications are welcomed on a rolling basis. Awards will range from £2,500 to £25,000.
The Film Networks Fund is open to networks and organisations whose work supports and promotes filmmaking activities in the English regions. Funding will be available for a range of eligible activity including provision of editorial and technical support for emerging talent looking to produce work, delivery of networking, screening and industry speaker events and master classes, and provision of peer-to-peer support, mentoring, training and advice. The Film Networks Fund is a fixed call with £150,000 to award in this round. Awards will range from £2,500 to £25,000, and the deadline for applications is 30 January 2012.
As well as distributing Lottery awards, the Talent Development team will also provide advice, brokerage and practical help to filmmakers in developing and producing their projects.
Creative England's Head of Talent Development Chris Moll said: "We're targeting our Development Funds at those unique regional voices with great new stories to tell, combined with the skill to drive their project forward both creatively and commercially. We'd like to hear from applicants from all around the country, so that we can reflect the real diversity that is out there in the regions. Our funding for Film Networks is intended to help filmmakers even further by boosting the regional infrastructure for talent development and help strengthen the many initiatives running around the country that are already doing great work. "We plan to complement this with a new microbudget programme next year, and we are also continuing to work closely with the BFI to ensure the regions are central to future national talent development strategy. We want to make sure that we really make the most of this opportunity to work together to fully realise the creative, cultural and economic contribution that talent in the regions can make to British film."
Eddie Berg, the BFI's Director of Partnerships, said: "The launch of Creative England's talent development funds will be welcomed by writers, directors and producers across England, and will complement well the talent development activities of the BFI's Film Fund which benefits applicants throughout the UK. We are absolutely committed to supporting the UK's emerging filmmaking talent and Creative England is a key delivery partner in fulfilling this commitment; we look forward to working closely together in supporting distinctive, diverse and exciting filmmaking talent in the English regions."
Creative England launched on 1 October 2011, becoming a BFI delegated body for the distribution of National Lottery funds for film in the English Regions.
Download the Development and Film Networks Fund guidelines and access the online application forms