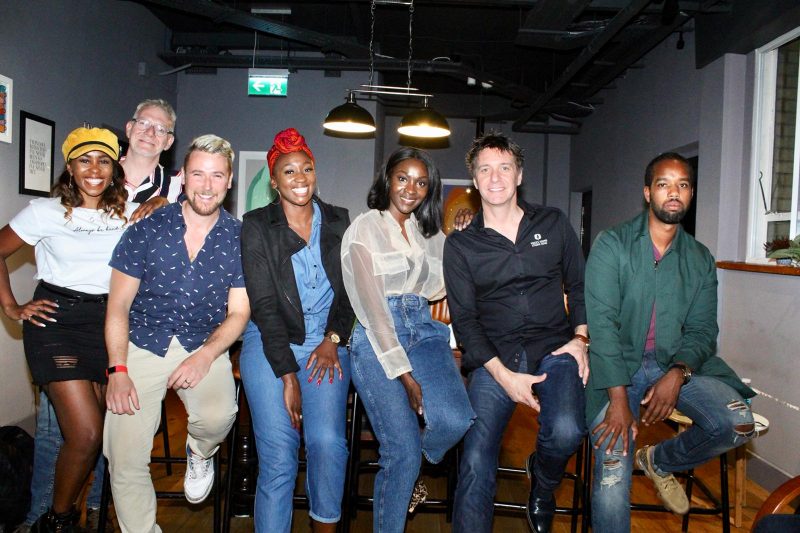 At the launch of 4C Voices with (L-R) VO artists Kerry Boyne and Stephane Cornicard, sound engineer and music producer Jack Rowley, TV and radio presenter, Remel London, 4C Voices founder Sefa Nkyi, sound engineer and director of Voices Sound Studio Soho Jai Williams and actor and VO artist Rio Attoh-Wood.
Have you ever thought about becoming a voice over artist? Well, here's an introduction to 4C Voices, a platform and community for those wanting voice over advice, guidance, opportunities and a network to connect with other voice over artists.
Founded by successful commercial VO artist Sefa Nkyi, whose work can be heard on E4, 4Music and the Disney Channel, their mission is to encourage and promote diversity within the voiceover industry, whilst giving the necessary tools to give aspiring artists a kick-start in their careers.
4C Voices will be hosting their next two workshops on Saturday 26th November and Saturday 2nd November. During the sessions, you'll learn recording techniques, get comfortable in the booth and find out what sound is right for you. To find out more and book a place, go to www.4cvoices.com.
Follow @Scene_TV on Twitter, @SceneTV_ on Instagram and join the mailing list here for the latest news and opportunities.