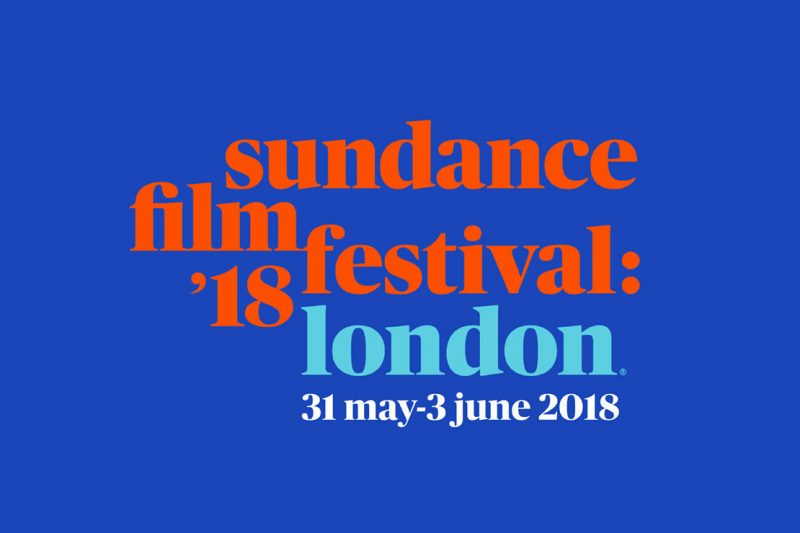 Sundance Film Festival: London returns to Picturehouse Central from 31 May to 3 June 2018, bringing you the best of the annual festival from across the pond. SceneTV has been accredited to cover the festival so we'll be bringing you insider scoop through the lens of diversity and inclusion. Check out the full programme below; an impressive line-up with female filmmakers leading the charge. Tickets are now on sale so grab yours here before they sell out. See you there!
Main Features
The Tale: UK Premiere
Director: Jennifer Fox.
Starring: Laura Dern, Isabelle Nélisse, Jason Ritter, Elizabeth Debicki, Ellen Burstyn, Common.
An investigation into one woman's memory as she's forced to re-examine her first sexual relationship and the stories we tell ourselves in order to survive; based on the filmmaker's own story.
An Evening With Beverly Luff Linn: UK Premiere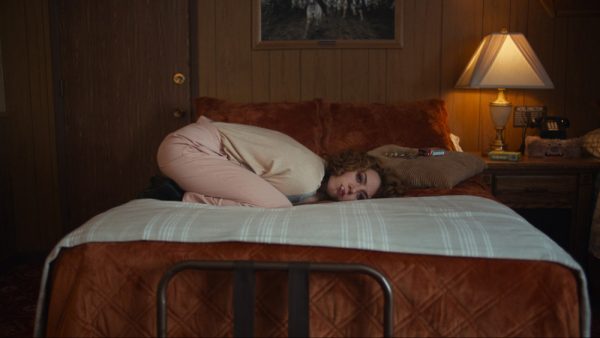 Director: Jim Hosking.
Starring: Aubrey Plaza, Emile Hirsch, Craig Robinson.
Lulu Danger's unsatisfying marriage takes a fortunate turn for the worse when a mysterious man from her past comes to town to perform an event called 'An Evening With Beverly Luff Linn For One Magical Night Only'.
Eighth Grade: International Premiere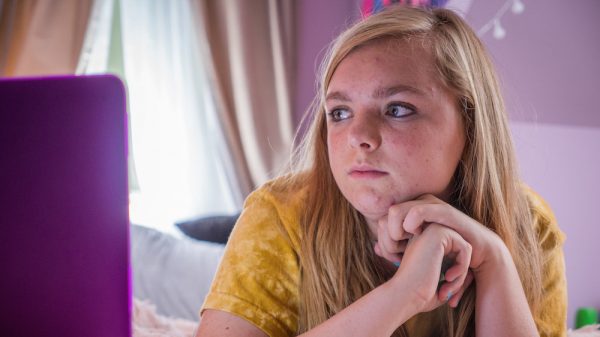 Director: Bo Burnham.
Starring: Elsie Fisher, Josh Hamilton.
Thirteen-year-old Kayla endures the tidal wave of contemporary suburban adolescence as she makes her way through the last week of middle school — the end of her thus far disastrous eighth grade year — before she begins high school.
Generation Wealth: UK Premiere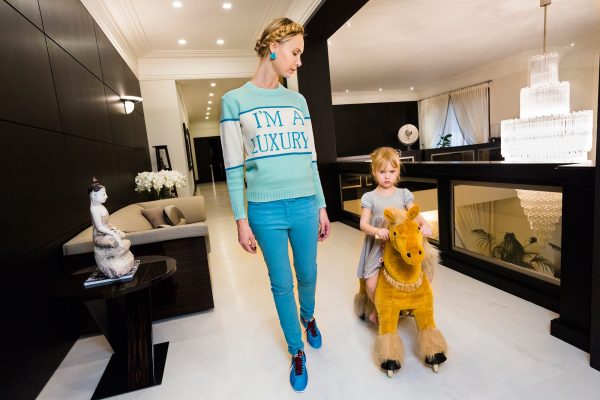 Director: Lauren Greenfield.
Featuring: Florian Homm, Tiffany Masters, Jacqueline Siegel.
Greenfield's postcard from the edge of the American Empire captures a portrait of a materialistic, image-obsessed culture. Simultaneously personal journey and historical essay, the film bears witness to the global boom–bust economy, the corrupted American Dream and the human costs of late stage capitalism, narcissism and greed.
Half The Picture: International Premiere
Director: Amy Adrion
Featuring: Rosanna Arquette, Jamie Babbit, Emily Best.
At a pivotal moment for gender equality in Hollywood, successful women directors tell the stories of their art, lives and careers. Having endured a long history of systemic discrimination, women filmmakers may be getting the first glimpse of a future that values their voices equally.
Hereditary: European Premiere | Presented in association with Time Out
Director: Ari Aster.
Starring: Toni Collette, Gabriel Byrne, Alex Wolff, Ann Dowd, Milly Shapiro.
After their reclusive grandmother passes away, the Graham family tries to escape the dark fate they've inherited.
Leave No Trace: UK Premiere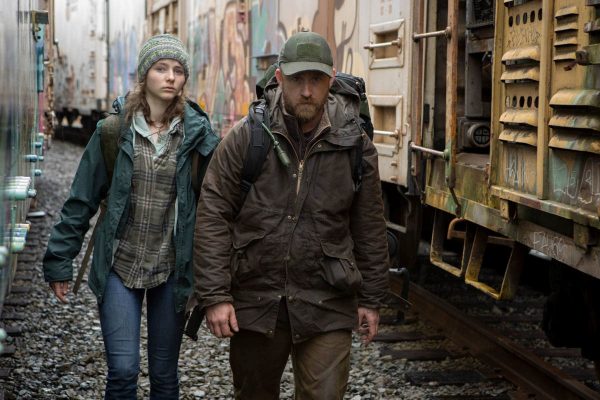 Director: Debra Granik.
Starring: Ben Foster, Thomasin Harcourt McKenzie, Jeff Kober, Dale Dickey.
A father and daughter live a perfect but mysterious existence in Forest Park, a beautiful nature reserve near Portland, Oregon, rarely making contact with the world. A small mistake tips them off to authorities sending them on an increasingly erratic journey in search of a place to call their own.
The Miseducation Of Cameron Post: UK Premiere | Winner of the U.S. Grand Jury Prize: Dramatic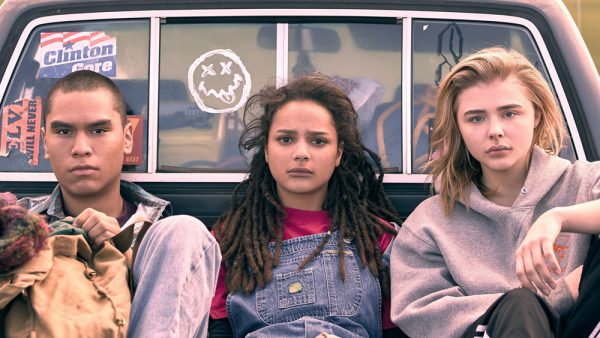 Director: Desiree Akhavan.
Starring: Chloë Grace Moretz, Sasha Lane, Forrest Goodluck, John Gallagher Jr., Jennifer Ehle.
1993: after being caught having sex with the prom queen, a girl is forced into a gay conversion therapy center. Based on Emily Danforth's acclaimed and controversial coming-of-age novel.
Never Goin' Back: International Premiere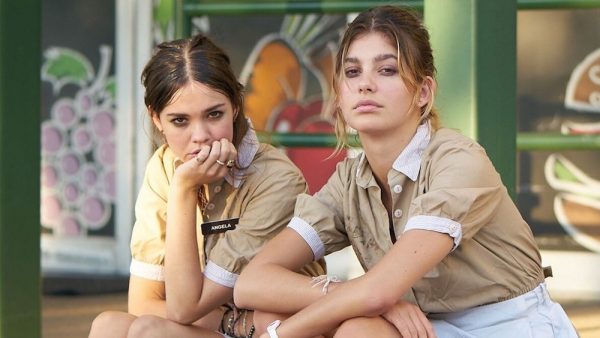 Director: Augustine Frizzell.
Starring: Maia Mitchell, Cami Morrone, Kyle Mooney, Joel Allen, Kendal Smith, Matthew Holcomb.
Jessie and Angela, high school dropout BFFs, are taking a week off to chill at the beach. Too bad their house got robbed, rent's due, they're about to get fired and they're broke. Now they've gotta avoid eviction, stay out of jail and get to the beach, no matter what!!!
Skate Kitchen: UK Premiere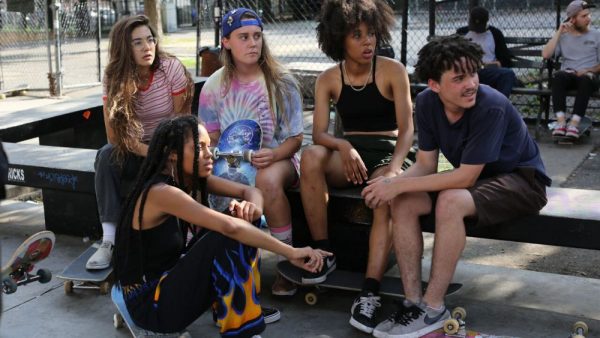 Director: Crystal Moselle.
Starring: Rachelle Vinberg, Dede Lovelace, Jaden Smith, Nina Moran, Ajani Russell, Kabrina Adams.
Camille's life as a lonely suburban teenager changes dramatically when she befriends a group of girl skateboarders. As she journeys deeper into this raw New York City subculture, she begins to understand the true meaning of friendship as well as her inner self.
Presented by The May Fair Hotel
Yardie: UK Premiere
Director: Idris Elba.
Starring: Aml Ameen, Shantol Jackson, Stephen Graham, Fraser James, Sheldon Shepherd, Everaldo Cleary.
– Jamaica, 1973. When a young boy witnesses his brother's assassination, a powerful Don gives him a home. Ten years later he is sent on a mission to London. He reunites with his girlfriend and their daughter, but then the past catches up with them. Based on Victor Headley's novel.
Surprise Film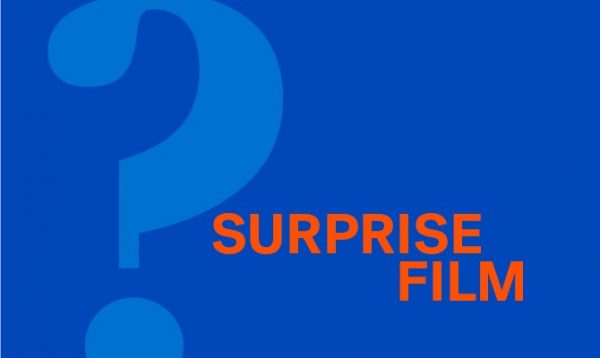 Following on from last year's first ever surprise film, the hit rap story Patti Cake$, Sundance Film Festival: London will again feature a surprise showing. We can't reveal any details, but it was a favourite among audiences in Utah, and with just one screening this will be among the hottest of the hot tickets. The title will be revealed only when the opening credits roll. Don't miss out.
Special Presentation
First Reformed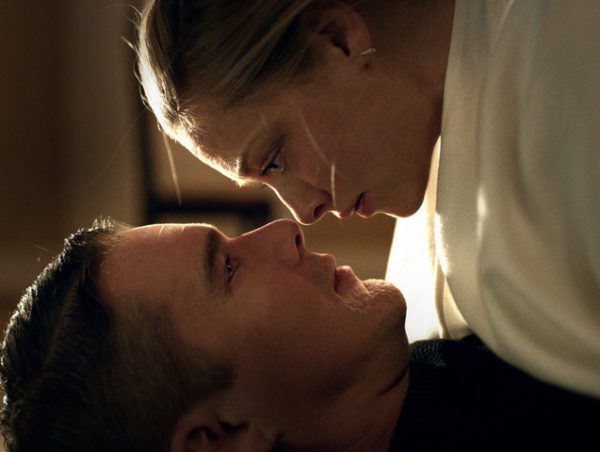 UK Premiere with extended introduction from star, Ethan Hawke.
Director: Paul Schrader.
Starring: Ethan Hawke, Amanda Seyfried, Cedric the Entertainer.
Opening to rave reviews at the Venice Film Festival last year, Schrader's latest film is a richly complex, beautifully acted and stunningly shot existential thriller which follows a priest who undergoes a crisis of faith after he fails to prevent a tragedy in his parish. Featuring a career-best performance from Ethan Hawke, Schrader's latest film is a moving, thoughtful and engaging cinematic experience on a par with his best work as a writer and director.
Special Events
The Big Culture Shift: What's Next?: Presented in association with Film London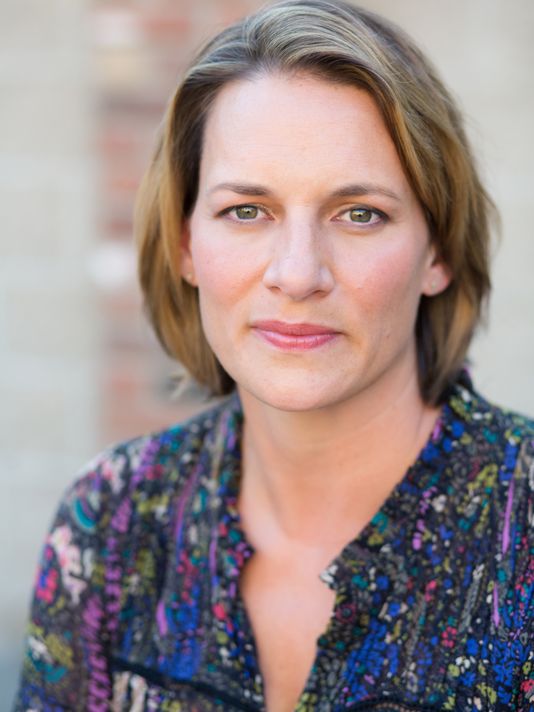 Director Amy Adrion
Panelists: Amy Adrion, director of Half the Picture; Jordan McGarry, Head of Production for Film London; Eva Yates, Commissioning Executive at BBC Films.
Coinciding with the festival's #WhatNext theme, this vital event sees key industry players take the stage to examine what must be done to create a new cultural landscape that is more inclusive and representative. Representatives of the UK's major film funders, Film London, BBC Films and Sundance, will speak alongside Amy Adrion, whose film Half The Picture explores the hiring of film and television directors in Hollywood and features Ava DuVernay (A Wrinkle in Time), Lena Dunham (Girls), Jill Soloway (Transparent) and Rosanna Arquette.
Art of the Real – The Intersection between Documentary and Fiction: Hosted by The Doc Society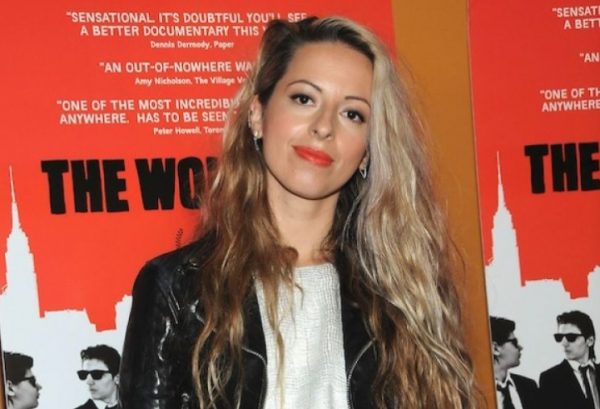 Director Crystal Moselle
Panelists: Jennifer Fox, director/screenwriter of The Tale; Lauren Greenfield, director of Generation Wealth; Crystal Moselle, director/co-screenwriter of Skate Kitchen. Hosted by Lisa-Marie Russo of The Doc Society.
Three leading documentary and narrative filmmakers discuss the relationship between Documentary and Fiction filmmaking and how these boundaries can be blurred when the limits of traditional filmmaking are transcended. Following a successful career in documentary filmmaking, Jennifer Fox makes her narrative feature debut with The Tale, bringing her unique approach to documentary filmmaking to the autobiographically inspired story of sexual abuse. Lauren Greenfield joins the discussion as a distinguished documentary filmmaker boasting wins at both Sundance Film Festival and River Run Festival in 2012 for her riches-to-rags documentary, Queen of Versailles. This year sees Greenfield's return to filmmaking with her examination of consumer capitalism: Generation Wealth. Completing the line-up is Crystal Moselle, best known for her U.S. Documentary Grand Jury Prize-winning feature The Wolfpackat the 2015 Sundance Film Festival, who brings true authenticity to her narrative debut, Skate Kitchen.
Triple Threat – Three Major Filmmakers In Conversation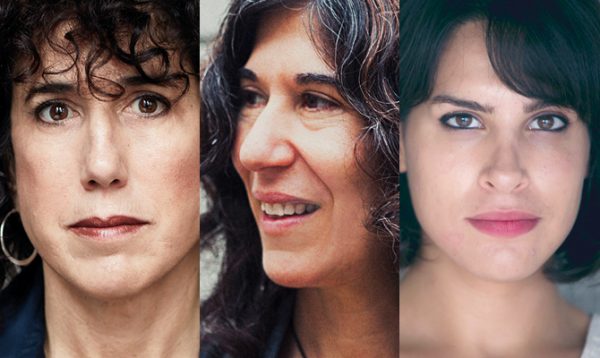 Panelists: Jennifer Fox, director/screenwriter of The Tale; Debra Granik, director/co-screenwriter of Leave No Trace; Desiree Akhavan, director/co-screenwriter of The Miseducation of Cameron Post.
Join three of the festival's leading filmmakers for an insightful discussion of their careers and filmmaking processes. Jennifer Fox (The Tale) is joined by Debra Granik (Leave No Trace), Oscar-nominated for Best Adapted Screenplay for the critically lauded Winter's Bone (winner of the Grand Jury Prize at the 2010 Sundance Film Festival), and 2018 Grand Jury prize-winning Desiree Akhavan (The Miseducation Of Cameron Post), writer, director and star of Appropriate Behaviour. A must-see masterclass.
Make 'Em Laugh Comedy Film Masterclass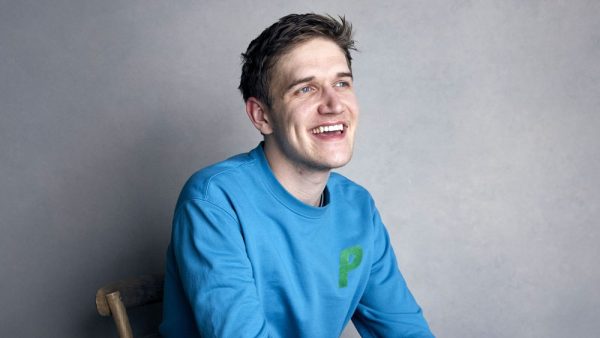 Coinciding with the UK premiere of his directorial debut Eighth Grade, a painfully funny portrait of teen life in the modern world, comedian and YouTube star Bo Burnham will share his advice on creating fresh and unique comedy in the film space. Alongside his widely popular live comedy specials—Words, Words, Words; what.; and Make Happy, Bo has also directed specials for Jerrod Carmichael and Chris Rock and will offer insight into his process, what inspires him, and the art of making a room laugh.
Films That Made Me
Three of the directors whose work is showcased at this year's festival each introduces a film that has personally inspired them.
Jennifer Fox presents Tarnation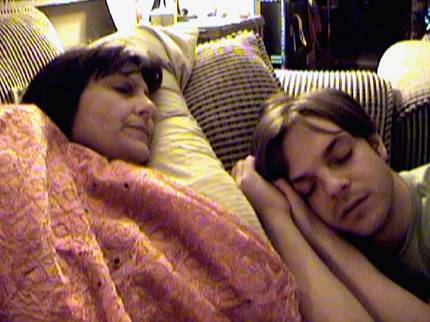 Director: Jonathan Caouette.
Featuring: Jonathan Caouette, Renee Leblanc, Adolph Davis.
Tarnation is a sprawling, innovative documentary which utilises a massive collection of home movies, photographs, audio recordings and phone messages to explore the director's troubled relationship with his mother. This intensely personal film premiered at the 2004 Sundance Film Festival from where it went on to Cannes and critical success around the globe.
Debra Granik presents Girlhood
Director: Céline Sciamma.
Starring: Karidja Touré, Assa Sylla, Lindsay Karamoh.
Sciamma's third feature film exploded into the public consciousness at the 2014 Cannes film festival where it garnered rave reviews and international distribution for its warm, verite approach to the story of a group of young women living in a French suburb. Full of striking imagery and moments of real lyricism, this is social realist cinema at its most stylish and refined.
Desiree Akhavan presents Morvern Callar
Director: Lynne Ramsay.
Starring: Samantha Morton, Kathleen McDermott, Lina McGuire.
Back in the public consciousness with her terrific hitman thriller You Were Never Really Here, Ramsay's second feature as a director is a visually striking and immersive character study of a young woman suddenly confronted with the death of her boyfriend and the chance to entirely change her life over the course of a booze and drug-filled holiday in Spain. An unforgettable film.
Short Film Programme
Two wide-ranging collections of new short films from the UK and around the world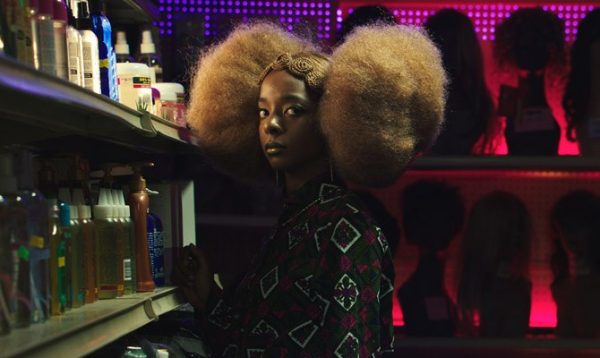 2018 Sundance Film Festival Short Film Tour
A 91-minute theatrical program of seven short films selected from this year's Festival, widely considered the premier showcase for short films and the launchpad for many now-prominent independent filmmakers for more than 30 years. Including fiction, documentary and animation from around the world, the 2018 program offers new audiences a taste of what the Festival offers, from laugh-out-loud comedy to contemplative reflections of the world we live in.
UK Short Film Programme
A showcase of visionary new shorts from the UK. A wild ride through fiction and animation, discovering some of the exciting new filmmaking talent in the country.
Remember to grab your tickets here.
Follow @Scene_TV on Twitter and join the mailing list here for the latest news and opportunities.​