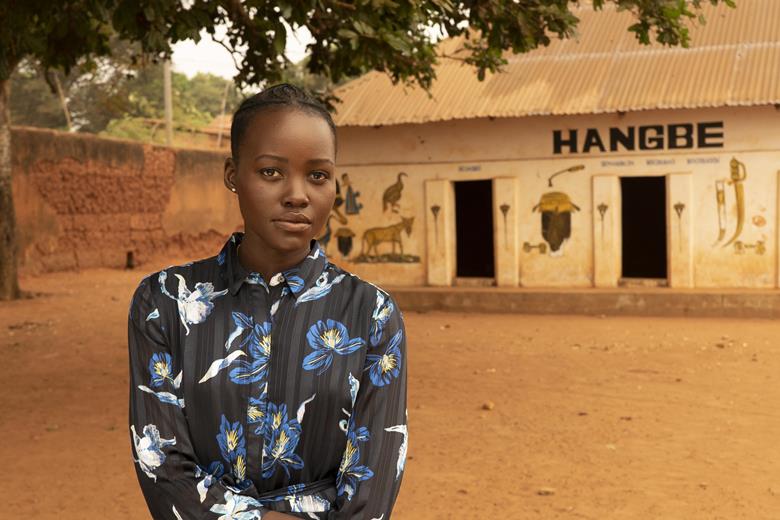 In an epic and revealing journey, one of the world's most high profile actors will go in search of a remarkable but little known female army.
Warrior Women with Lupita Nyong'o (w/t) is a 1×60 film presented by the Oscar-winning actor, writer and producer (12 Years A Slave, Black Panther). Lupita will journey across Benin, West Africa to uncover the remarkable 'Agoji' – or as Europeans labelled them, the 'Amazons'. These were warrior women, in armies up to 4,000 strong, who fought African and European powers from the 17th to the 19th centuries in the Kingdom of Dahomey (modern day Benin). She discovers that an army of African female fighters wasn't mere Marvel fantasy but actually existed. Beautifully made by SandStone Global Productions, this is a searing story of both the past and the present.
Shaminder Nahal ,Commissioning Editor, Specialist Factual said: "Lupita Nyong'o's investigation into the real story of the all-female army is thrilling, haunting and emotional. It's amazing the true story of these kick-ass female fighters isn't more widely known – and in telling it, the film challenges dominant narratives about race, women and power. With some surprises along the way."
Bettany Hughes, Creative Director SandStone Global said: "This was a unique opportunity to combine Lupita Nyong'o s passion and forensic interest in the power and origin of stories with grassroots research in Benin. The Agojie women were recruited by their kings across three centuries and fought in huge numbers in highly-trained battalions. Women have frequently been written out of history, and powerful women fetishised – this is a case in point. Lupita Nyong'o asks searing questions about power play in history and who tells whose story."
A transmission date is yet to be revealed but make sure you follow @Scene_TV on Twitter, @SceneTV_ on Instagram and join the mailing list here for news as it's released and the latest opportunities.