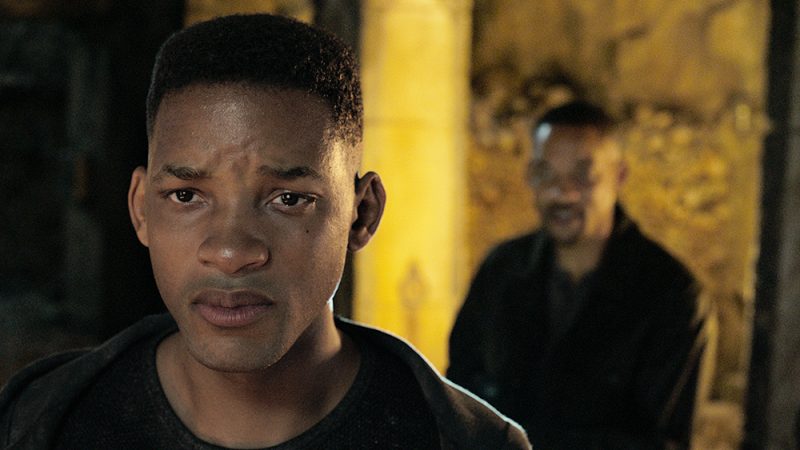 Will Smith recently celebrated his 51st birthday and in his latest action offering Gemini Man, he shows no signs of slowing down at all!
He plays Henry Brogan, an elite assassin who decides to retire but soon finds himself fighting for his life as his own government tries to kill him. Gives you Jason Bourne vibes right? Well the twist here (SPOILER ALERT if you haven't watched the trailer yet), is that the operative sent to kill him, is a cloned younger version of himself. Check out the trailer for the movie below, which also stars Mary Elizabeth Winstead, Clive Owen and Benedict Wong:
It's directed by Ang Lee (Life of Pi, Billy Lynn's Long Halftime Walk), so you walk in with high expectations of the visuals. Firstly, it was shot in 4K and 3D at 120 frames per second (a typical film is shot at 24). Secondly, it takes the 'de-aging' trend (seen in Captain Marvel with Samuel L. Jackson and more recently with Robert De Niro in The Irishman), to the next level with a fully digital CGI 23 year old version of Smith. Now these visuals took some getting used to; having everything in frame so super-focused was disorientating at times, however it does pay off in the high octane fight scenes – look out for a thrilling motorcycle chase, top marks for that one.
It's not all guns and explosions though, there's a little bit of heart as the film explores what it means to be human and the fears that hold us back. Plus Will Smith brings his likeable charm to the table as usual.
Gemini Man (distributed by Paramount Pictures UK) is now in UK cinemas – a good watch if you're looking for a bit of action this weekend!
Follow @Scene_TV on Twitter, @SceneTV_ on Instagram and join the mailing list here for the latest news and opportunities.