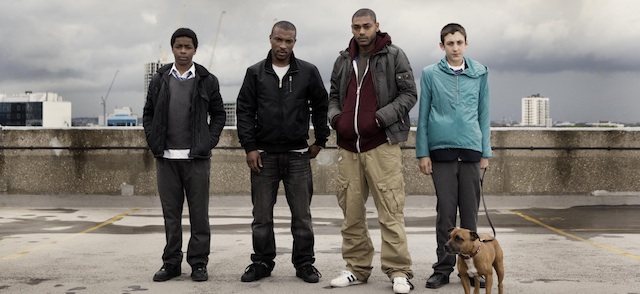 Channel 4 has announced that recent drama 'Top Boy' will be back for a second 4-part series. See below for the statement:
Ronan Bennett's thrilling four-part drama about young people living on the edge received universal critical acclaim on its debut last month. Stripped across four consecutive nights (31 October, 1-3 November), directed by Yann Demange and showcasing a dynamic line-up of first-time actors, Top Boy kept its audience in thrall to its sad, hopeful, raw and naturalistic rendition of inner-city life set in a world we rarely see.
Top Boy averaged 1.9m and 9.4% share across its four episodes (consolidated TV viewing), a 22% increase on the consolidated slot average and a 51% rise on the overnight average of 1.2m.
Commenting on the recommission, Channel 4's Chief Creative Officer Jay Hunt said:
'For me, Top Boy encapsulates everything that our drama is about: hugely original and passionate, with a brilliant roster of new talent. I'm thrilled that we'll be seeing more.'
Channel 4 Head of Drama, Camilla Campbell, added: 'We always seek to produce drama with a distinct authorial voice that reaches the heart of our audience. We were delighted that Top Boy resonated so widely and captured a world behind the headlines in a deeply humane and absorbing way, and look forward to inviting its loyal viewers back next year.'
Top Boy was created and written by Ronan Bennett, directed by Yann Demange and produced by Charles Steel, Alasdair Flind and Ronan Bennett. A Cowboy Films and Easter Partisan Films production.
Look out for the second series next year on Channel 4.