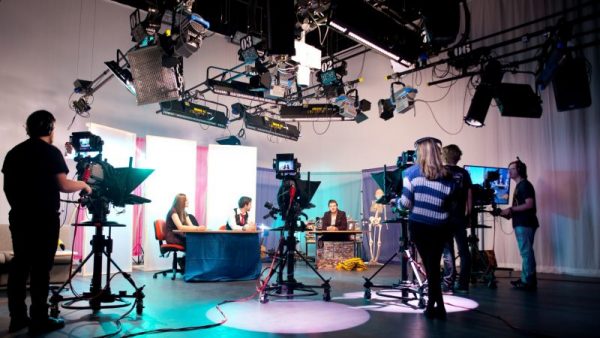 Nifty Talent are currently recruiting for two Northern based Production Managers, one in Leeds and one in Manchester. See below for more!
Production Manager – Leeds
Start date: July / August 2018
Contract: 4 months (potential for a further 5 month extension)
Rate: dependent on experience
A leading television production company are looking for a Production Manager to join a popular, returning Channel 5 features series. The contract initially runs until Christmas, but with potential for an extension through to May 2019.
Reporting to the Head of Production and Production Executive, you will be responsible for setting up, facilitating and, alongside the Series Producer, crewing up the series. You will go on to manage all financial and operational aspects from pre-production to delivery. This will include creating and managing budgets and schedules and looking after contracts, health and safety, legals, compliance, clearances and licenses.
This is an opportunity for an experienced Production Manager, who has overseen at least two features, factual entertainment or documentary programmes at PM level. You must be confident taking on a relatively new commission, and being across several teams who are filming simultaneously UK wide.
To apply, please send your CV and availability to cv@niftytalent.com with the subject: Leeds PM
Senior Production Manager – Manchester
Start date: August 2018
Contract: 12 months
Salary: dependent on experience
One of the UK's busiest television production companies, who mainly work across features, entertainment and reality, are looking for a Senior Production Manager to join the team. Working from their Manchester office, you will be looking after multiple productions at the same time, predominantly for the key UK broadcasters. You will plan and monitor schedules from pre-production to final delivery, and working in partnership with senior editorial colleagues, will be finding the most effective ways of delivering outstanding programmes within operational and financial constraints. You will be delivering first class cost management and risk management and be keeping productions on budget. You will also assist the editorial teams on all health and safety, legal and compliance matters.
This is an opportunity for somebody with extensive production management experience across a broad range of broadcast output, in particular the features, entertainment and reality genres. You will have an up-to-date understanding of production technologies, challenges and practices, and be skilled managing teams, budgets, schedules, resources and delivery.
To apply, please send your CV and availability to cv@niftytalent.com with the subject: Senior PM
Good luck!
Follow @Scene_TV on Twitter and join the mailing list here for the latest news and opportunities.​