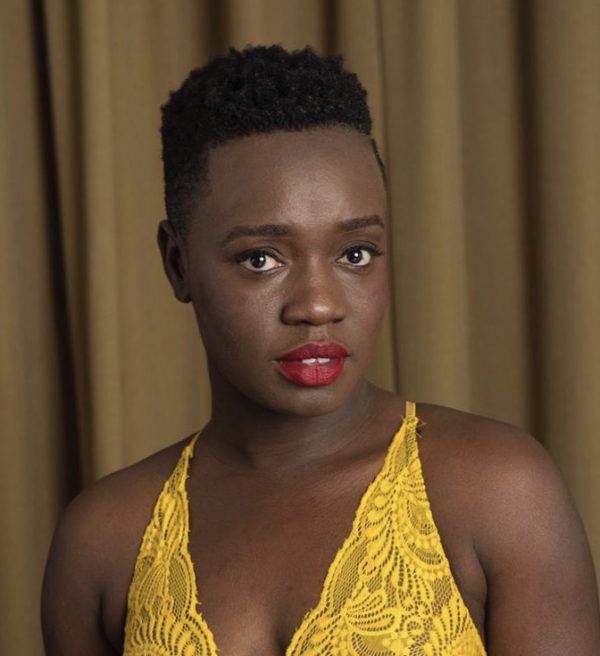 Click here to join our mailing list for more news like this.
The return of Idris Elba's semi-autobiographical comedy In The Long Run to Sky One and Now TV has brought with it more fun and laughs following the lives of the Easmons, a black African immigrant family in a 1980s Britain. We caught up with the brilliant actress Madeline Appiah, who plays matriarch Agnes, to find out what series 2 meant for her and her character, and why building your own support and creative networks is important for British talent.
It's exciting to see the show back for a second series, what was the response like for you the first time around?
I felt really encouraged. It was lovely for people from different backgrounds to see it, especially with the Ghanaian community and the Sierra Leonean community feeling like they had representation that was authentic, funny and true. A lot of our parents came over here and the show reminded them of that experience and how far they've come in a lot of ways, and what they had to go through to make a better life for us. It was really great to see people saying "I remember that", or "that happened to me". People connecting with it and finding it funny from all walks of life – that was really lovely.
That was one of my next questions – it's clearly about a British Black and African experience but what do you think it is about the series that makes it really hit home with people who are not from those communities?
I think it's the community spirit. I grew up in the 80s and I just remember really feeling like a part of my community, regardless of our ethnic background. We all kind of knew each other on a first name basis, which is obviously quite hard now because everyone's got busy lives. The themes of community, friendship and family really resonate. In a time of such depressing news, it's just nice to have something fun, something where we can laugh at ourselves. I hope the series can bring a bit of sun to this crazy time we're in.
Screw Brexit, watch In The Long Run instead basically?
[laughs] exactly!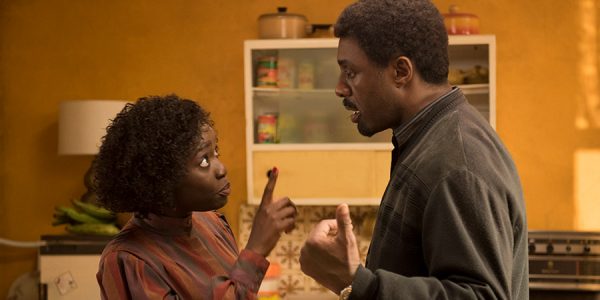 You play Agnes, the matriarch – what did you draw on to build the character?
Well, the character is loosely based on Idris' own mother so it lovely to meet her and see her sense of humour. But I also grew up in a West African home; my Mum is Ghanaian so I have so much to draw on because she has so much fire. Even to this day, I laugh at how direct she is and how her main priority is her family. You can't chat rubbish to her about her kids!
Where does Agnes' story go this series?
We see a little bit more of her independence and her sowing into herself, but again, it's still about the family, keeping them together as a unit and for the betterment her community too. If she's coming up, everyone's on the come up. If she's thriving, then the people in her life need to thrive. She's got a great heart but she doesn't mince her words.
I think everyone knows women like her! What was your favourite moment to film in series 2?
It's when Agnes is at her job, she's sitting at the end of the day looking out and thinking "wow, I'm back in work". I thought that was a really nice moment for Agnes, getting to see that other part of her. She's a great mum, a great wife, friend and community member, but it's nice to be able to use your gift as well and have that balance.
That's such an empowering message!
Isn't it?! Sometimes you feel like it's a lot, but it's worth it if you can make it work. That's definitely one of my favourite moments.
New series, new laughs… In The Long Run 2 is coming! Created by and starring @idriselba, featuring @BillBailey. Starts 16 October ???? pic.twitter.com/kMfUMPO7mk

— Sky One (@SkyOne) October 11, 2019
Touching on you and your personal journey coming from a Ghanaian background, did you receive any pressure about your career choice?
I've been very fortunate. My parents were so supportive, they've never pushed me into any direction. Whatever I was passionate about, they were behind me, but I think they always knew I had a performing side to me. I received support from college too – I had applied to go uni to study Psychology and it was my English teacher who said "I really think you should consider doing drama". She saw something in me during our lessons and even helped me apply for drama school. She helped me prepare my audition speeches and prepare my song, so I always thank her for that because at that time I thought for drama school you had to have a lot of money and so on. The course I went on allowed me to receive funding and help, otherwise I wouldn't have been able to afford it. I couldn't even afford to audition for drama school as I think at the time you had to pay like £30 per application. Was I getting EMA (Education Maintenance Allowance) at that time?! That was saving a lot of people's lives! Had I not got the help…
So it's important to find those support networks, allies and organisations when pursuing a career like yours?
Yes! There's so much funding now available so you have more options. If I didn't get that help and advice, I wouldn't have known it was possible to train.
You've worked a lot on the theatre stage and can currently be seen in TINA: The Musical. What are the main differences for you compared to television?
For me, the difference is the immediate response you get from the audience. Plus, if you have a long run and you do something on stage that you want to do differently or better the next time, then you get the chance to. With filming, while you can do retakes, it's usually captured then gone. It's so funny watching the series and being like "oh my God, they used that take" – they can use what they like. And also what blows my mind is doing things the same, every take you do. If you pick up your cup in a certain way, you have to do it the same when they change the angle – that took me a while!
Ah, for the continuity?
The continuity, right! And I'm like "oh sorry, I can't remember". That's why you have the script supervisors to keep track – it's a lot. But I love it because it's a different medium and I'm learning in theatre too. It's great.
I wanted to touch on a wider industry challenge. Damson Idris recently tweeted about being a black actor in this country and being better received, recognised and rewarded in the States compared to the UK. There are many creatives who experience the tension of wanting to stay in the UK versus going elsewhere to pursue their passions. What are your thoughts on that?
I know right, I've been asking those questions myself; seeing my peers having success across the pond and asking why is it that way. But what I am loving is seeing people setting up their own production companies and doing things on their own, like Noel Clarke and Ashley Walters – and they're doing things with a UK focus that still get appreciated abroad. But it is hard because there is so much more opportunity out there, that's what I feel. And it's not necessarily based on your skin colour, but on your ability. I just hope that the UK will embrace and nourish and encourage the talent here across all mediums – in musical theatre, theatre, television, film. Like, we're here, we're working, we're hungry, so we just to be a part of the great picture and be appreciated. I feel like we're making moves, but we've still got a way to go.
So what's next for you?
As you mentioned, I'm in TINA: The Musical at the moment so if you fancy a night out, grab tickets. It's another empowering story, Tina Turner – what she's accomplished and come through, it would give anyone hope to just carry on with what they're doing. You'll be fine.
*Editied for length and clarity.
You can now watch the entire series of In The Long Run (produced by Green Door Pictures and Sprout Pictures) on NOW TV in the UK and on Starz in the US.
Follow @Scene_TV on Twitter, @SceneTV_ on Instagram and join the mailing list here for the latest news and opportunities.