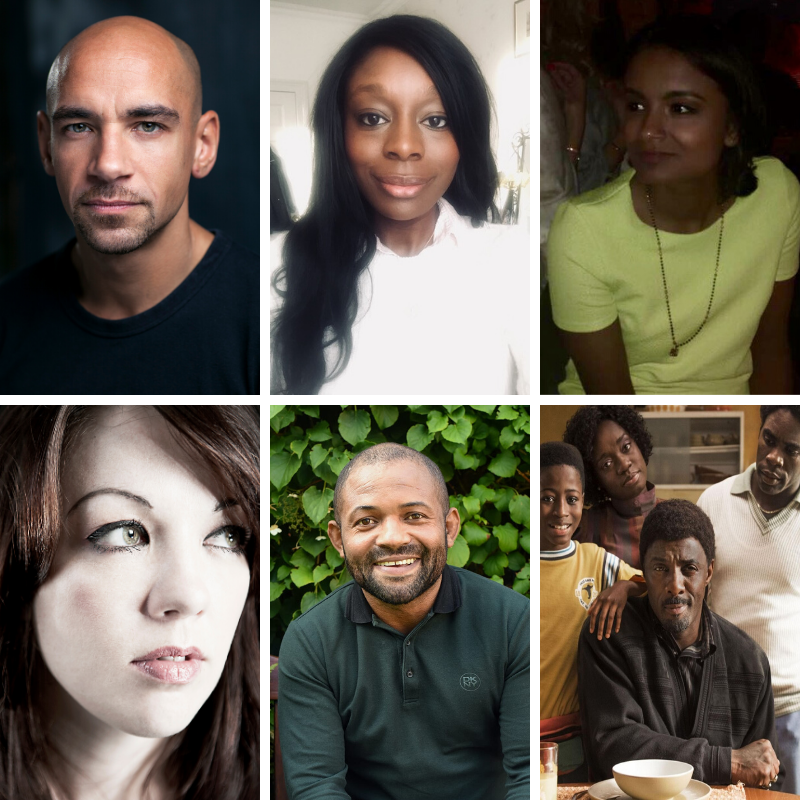 Top: Fraser Ayres, Grace Ofori-Attah, Shivani Vijayapalan. Bottom: Danielle Ward, Ben Tagoe.
In The Long Run, the award-winning comedy, created by and starring Idris Elba, has had a celebrated return to screens with a second series on Sky One and Now TV. Judging by the social response, many have found it refreshing to see the antics of a black family in a 1980's Britain, a history which is rarely told and rarely seen on television today. The comedy has also found a dedicated audience outside of BAME (Black Asian and Minority Ethnic) groups as the universal stories of family and friendship transcend the borders the industry seems to place around black and Asian stories in particular. Geographical borders have been diminished with the series recently launching in the US on Starz, solidifying its position as an international export. On-screen representation is one thing but as we know, off-screen has been an entirely different challenge for the industry as a whole. However, Green Door Pictures and Sprout Pictures (the producers behind the series), took steps to address this when they formed the team for the second series, pulling together a diverse and inclusive writers room. Here are some quick stats for you – BAME writers made up 65% of the writers room, there was a 60-40% female to male split, plus there was age diversity with talent both under and above the age of 30.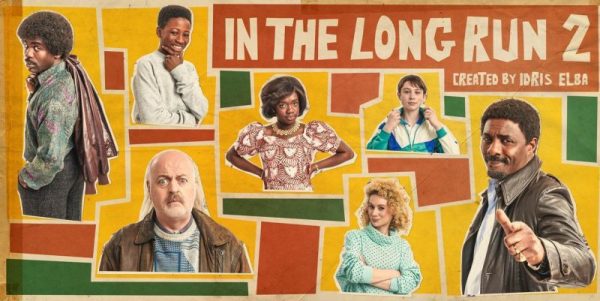 We caught up with Fraser Ayres, Grace Ofori-Attah, Shivani Vijayapalan, Danielle Ward and Ben Tagoe, some of the writers on the series, to find out what working on such an inclusive production meant for them and see what lessons the rest of the industry can learn.
Amongst the four, past writing experience is varied. For instance Fraser and Danielle have been writing for the last ten years, from stand-up to theatre to radio. Fraser has even honed his craft on BBC soap Doctors and even Executive Produced Sorry I Didn't Know a black history comedy panel show through his production company TriForce Productions. Ben has already been in contact with Green Door about other projects so when the opportunity came up, he said yes. Interestingly, schemes such as the BBC Comedy Writers Room and 4Screenwriting have worked in giving Shivani and Grace respectively a kick-start in their careers.
On landing In The Long Run, Grace said: "I'd just finished 4Screenwriting 2017 and Charlie Hanson, the producer of the first series of In The Long Run, read and liked my scripts. He recommended me to the rest of the team and after meeting with Ana Garanito [Head of Scripted at Green Door Pictures] and [MD of Sprout Pictures] Gina Carter, I started working on the series. I was very fortunate to be asked to stay on for the second series and began researching storylines".
Writers rooms have become even more common in the UK and for writers, they comes with huge benefits; not only in the number of writing roles available but also in the opportunity for writers to learn from each other and gain credits quickly, propelling them to the next stage in their careers.
Fraser spoke positively about his experience: "Ana Garanito and Jon Macqueen [TV writer, producer and script editor] made it such a welcoming environment where no idea was a bad one and it enabled us as writers to be heard and have valid input. Often, we work in isolation as writers, so being part of a room where we were invited to generate ideas, tweak others and offer our own experiences was incredibly empowering."
Ben argues that "a diverse writers room means you can develop stories with authenticity and cultural specificity, from a wider range of perspectives", a sentiment also echoed by Danielle:
"I've worked in writers rooms a lot actually; all the Radio 4 stuff I've written plus Danger Mouse and a series called Mongrels. It's a great way of working as you're not stuck in your own head spinning on your own perspective of the world. It's hard for any one writer to create a full world. Diversity of writers means diversity of ideas and ideas are money. In terms of opportunities, I have sold all my slate into development so it's done something right for me!"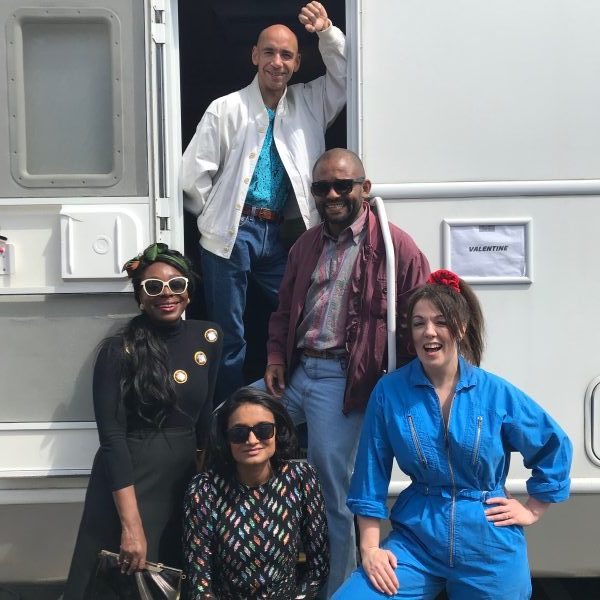 Danielle is not the only one who has benefited from working on In The Long Run. Grace has been commissioned by Sky Arts to write one of their Urban Myth episodes about Grace Jones, while Fraser has been "inundated" with requests to work on other productions.
This is all positive news for the writing talent involved, however time and time again we hear about the risk associated with working with new talent. Competition for eyeballs is at an all time high and we're seeing broadcasters and streamers scramble for big talent names to draw viewers in, but many believe that in itself is a very risky strategy.
Shivani argues: "The creativity upon which this industry is built is about faith. A writer must have faith in themselves and their ability to channel their creativity. And likewise, those in decision-making positions who have faith in themselves, their judgement and the courage to act on their faith in new writers will always be rewarded."
"Take a chance on us! Fresh perspectives, fresh voices, fresh talent can only lead to much more exciting and varied content", Grace says.
Importantly, Danielle also speaks on the trend of writers being labelled unfairly as new or inexperienced despite their past achievements; a frustrating perception that can often stifle and hinder the progression of talent in the UK. This also extends to in-front of the camera; recently actor Damson Idris tweeted his dismay about the treatment of black creatives in the UK versus in the States, a sentiment that was retweeted and shared by thousands.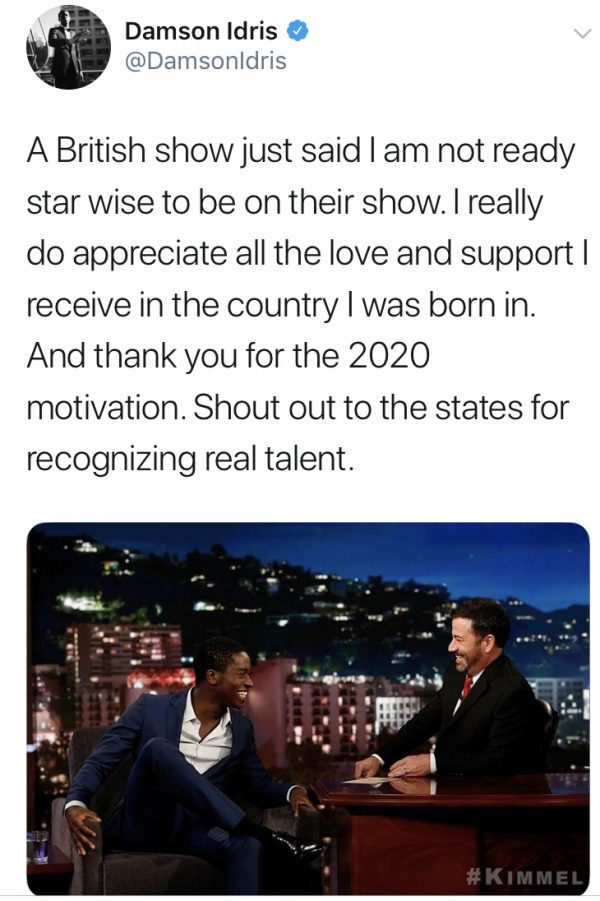 Danielle says: "I've been writing comedy for years and I've won awards and sold out shows. I should be a wise old safe pair of hands and I would be if I were a white bloke who went to public school".
As In The Long Run has proven with its recent Starz acquisition, if the British television industry is to survive, actively compete on a global scale, and maintain its position (along with film) as one of the major drivers of our economy, then the bigger risk is actually not embracing diverse writers and perspectives.
Fraser concludes: "Our industry is very good at hiring the same people and as such, it means that in the current market and globalisation of content creation, we have found ourselves with diminishing viewing figures and less and less engaged audiences. We have stopped speaking to the wider audience and if we are to survive then this needs to be addressed with new projects, fresh voices and inclusive content that can compete on an international playing field. This can't be done if we simply continue with the status quo. In a practical sense, those more experienced helped the newbies chisel out structure and economy whilst the fresh blood brought new insight, fresh experiences and ideas. It can be truly collaborative and due to the 'diversity of experience' of the bosses and the writers; we were able to create a supportive room that has generated an incredible, authentic series that speaks to multitudes not a minority…
In The Long Run is genuinely an anomaly in how inclusion is at its core and not as an after-thought and it is those exact reasons it can compete on a global level".
– – –
You can watch In The Long Run every Wednesday at 10pm on Sky One, or catch the entire boxset on Now TV.
Follow @Scene_TV on Twitter, @SceneTV_ on Instagram and join the mailing list here for the latest news and opportunities.