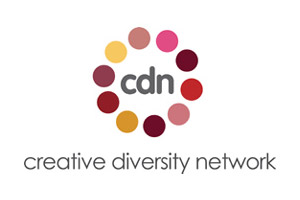 On the 6th of September , The Cultural Diversity Network and the Broadcasting and Creative Industries Disability Network (BCIDN) formally merged to form the Creative Diversity Network (CDN).
Clare Morrow, BCIDN Network Manager said: "Disability is now at the heart of the diversity agenda for all the UK's main television companies, thanks to their collective work through the Broadcasting and Creative Industries Disability Network (BCIDN). This is the right time for all strands of diversity to come together, and I'm confident the Creative Diversity Network's efforts to ensure that British television is truly representative of all sectors of the population will mean the part disabled people play in the industry continues to grow."
The Creative Diversity network sets out five key priorities for the next five years:
To make the business case for diversity – including for example through more intelligent use of industry data and research
Promoting diverse talent – for example through re-focusing the Diversity Awards and creating opportunities for talent
Prioritising new aspects of diversity – such as disability, age and gender and a more nuanced approach to ethnicity
Communications – including raising the profile of the CDN and improving stakeholder engagement
Delivery – exploring various options and delivery models to help maximise resources and support CDN activity to achieve real outcomes
For the full story, visit The TV Collective website, a community interest company dedicated to promoting the creative and commercial value diversity adds to the British TV and film industries.