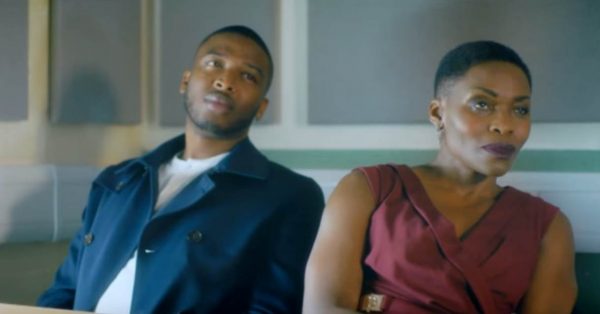 Channel 4's award-winning series No Offence returns in the New Year and this series, the main storyline stars Rakie Ayola (Holby City) and Zachary Momoh (To Kill a Mockingbird).
The unorthodox crack team of gobby cops all return at full-throttle, headed up by the brilliant blonde bonce Spartacus warrior DI Viv Deering, (Joanna Scanlan), impulsive and street-smart DC Dinah Kowalska (Elaine Cassidy) and neurotic DS Joy Freers (Alexandra Roach). Joining the team this season is the younger, hyper aspirational new boss, Detective Superintendent Christine Lickberg (Sarah Solemani) and office manager Gavin (Conor MacNeill) – loved by the guys and hated by the girls on the team.
In an explosive start to the second series, Detective Inspector Deering is thrust head to head against a ferocious and unpredictable matriarch, Nora Attah (played by Ayola) and her volatile son Manni (Momoh), one of Manchester's most feared crime families – The Attahs. Viv is determined to broker peace but firebombs rain down thrusting the city back to the dark days of its "Gunchester" past. Viv and the Friday Street squad go all out to bring those responsible to justice and the battle for the streets of Manchester begins…
And all the while a tsunami of extraordinary crimes come crashing in through the door of Friday Street each and every episode. Fraudulent crematorium owners, budgie stealing teenagers crying wolf, fake paramedics, paedophile hunters and vigilante dads… and this only scratches the surface of the dark, surreal world of Manchester's criminal underbelly which the team negotiate time and again.
It's great to see a drama, from a genre typically helmed by men, lead by three women. Check out the trailer and let us know if you'll be watching!