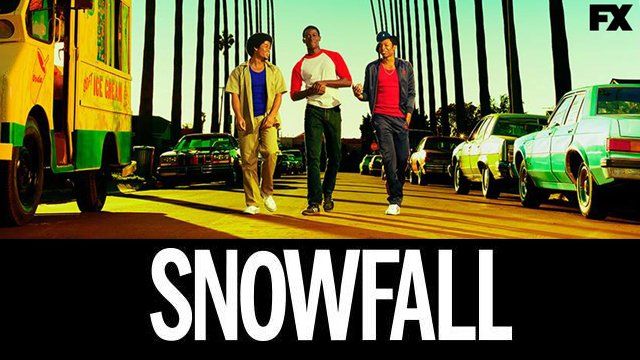 Check out this three minute 'First Look' featurette from FX's new series Snowfall.
The 10-episode season of the one-hour drama directed by John Singleton is set against the infancy of the crack cocaine epidemic and its ultimate radical impact on the culture as we know it. The story follows numerous characters on a violent collision course, including: Franklin Saint (Damson Idris), young street entrepreneur on a quest for power; Gustavo Zapata (Sergio Peris-Mencheta), a Mexican wrestler caught up in a power struggle within a crime family; Teddy McDonald (Carter Hudson), a CIA operative running from a dark past who begins an off-book operation to fund the Nicaraguan Contras; and Luica Villanueva (Emily Rios), the self-possessed daughter of a Mexican crime lord. Reposted from Shadow and Act.
Idris recently won the Emerging Talent Screen Nation Award earlier this year and definitely one to keep an eye on. In this featurette, cast and crew talk about the key characters and why it's a story that needs to be told. Snowfall premieres Wednesday 5th July on FX.