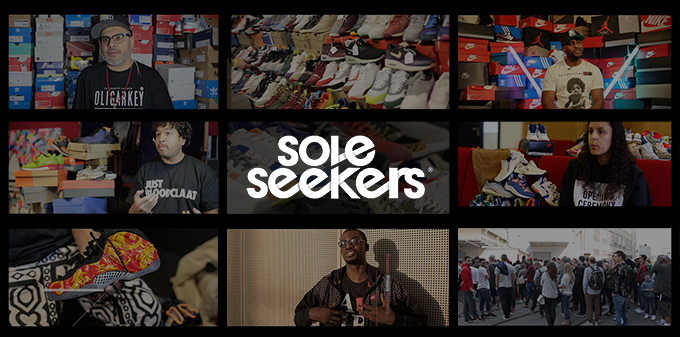 Soleseekers is the first ever UK feature length documentary on UK trainer/Sneaker culture. The Global sneaker market is worth over GBP45 Billion with the UK accounting for GBP8 Billion of that. The UK's love of trainers, is driven by its unique trainer culture as well as those within it. Soleseekers the film, encompassing over 30 years of trainer knowledge and 5 years of research, explores the DNA of this culture from the perspective of its collectors, inspectors and respecters.
Writer, director and producer Emil Collins said:
If you, like me, grew up in the 80's and 90's then trainers have a special place in your childhood and teenage years, especially the nostalgia, history and passion that they generate.
I started this project 4 years ago out of sheer passion as there was nothing out there globally that recognised or even acknowledged the UK's trainer culture and what it means to us. Back then our history wasn't documented, catalogued or instantly available as it is now.
For a quick snippet of what to expect, check out the trailer below:
Your help is needed to get this project out to the masses. Emil has launched a crowdfund campaign to cover necessary costs including certification, archival music/photo/footage license fees, legal fees, translations for subtitled versions, insurance, indie publicist, costs to manage screening requests then market/promote them independently, DVD mastering/manufacturing costs, film festival travel and entrance fees, aggregation to iTunes and Amazon.
Once the film is successfully funded, Soleseekers will go on a festival tour, be promoted on iTunes and Amazon Prime, and will seek a worldwide distribution deal to get it to a screen near you!
By helping us get this done, you will get the chance to be represented on the big or small screen worldwide and be part of something special. AND there are some exciting rewards on offer too. Head over to igg.me/at/soleseekers to pledge your support now.
Follow @Scene_TV on Twitter and join the mailing list here for the latest news and opportunities.​