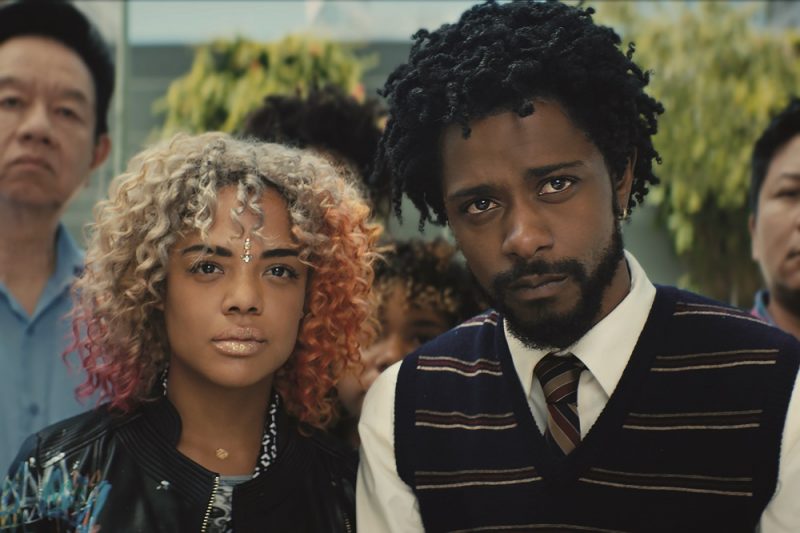 (l to r.) Tessa Thompson as Detroit and Lakeith Stanfield as Cassius Green star in director Boots Riley's SORRY TO BOTHER YOU, an Annapurna Pictures release.[/caption]
Check out the official U.K. trailer for Boots Riley's directorial debut Sorry To Bother You. Starring Lakeith Stanfield and Tessa Thompson, the film has generated huge buzz since its premiere at the Sundance Film Festival earlier this year. UK audiences will be able to see what the fuss has all been about when it's released nationwide on 7th December – not long to go now.
In an alternate reality of present-day Oakland, Calif., telemarketer Cassius Green finds himself in a macabre universe after he discovers a magical key that leads to material glory. As Green's career begins to take off, his friends and co-workers organize a protest against corporate oppression. Cassius soon falls under the spell of Steve Lift, a cocaine-snorting CEO who offers him a salary beyond his wildest dreams.
Roll on December!
Follow @Scene_TV on Twitter and join the mailing list here for the latest news and opportunities.​