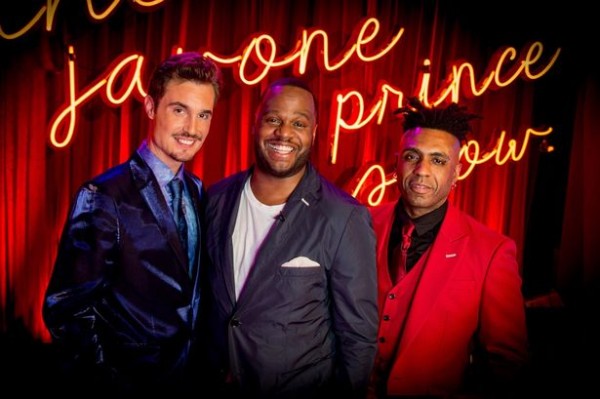 The multi-talented and award-winning Javone Prince has landed on BBC Two with a brand-new sketch series. The Javone Prince Show looks at all facets of contemporary multicultural Britain; it questions who we are, what our attitudes are and why we have them. Each week, self-professed original loverman, Javone (PhoneShop, Horrible Histories) and friends will dissect 21st century Britain with a series of comedic takes on everyday life.
The Javone Prince Show (4×30') is the first production for Phil Bowker (PhoneShop, Pulling, 15 Storeys High) and Lee Tucker's (Silver River, Avalon) indie 'Lovely Electricity' and will be made jointly with BBC In-house Comedy Production. Myfanwy Moore (Little Britain) will be the executive producer.
Click here to watch Ep1 on iPlayer and brand new episodes Sundays 10pm on BBC Two.