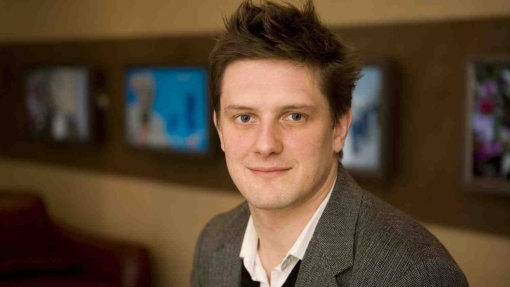 Host: RTS Futures (Royal Television Society)
Date: 20th February 2012
Time: 6.46pm for 7.00pm start
Cost: £10
Venue: Hallam Conference Centre, 44 Hallam Street, London, W1W 6JJ. United Kingdom
Zai Bennett, one of the youngest ever Controllers in the UK television industry, now sits at the helm of BBC Three. Before that, he ran the portfolio of digital channels at ITV and is famed for bringing Katie Price and Peter Andre to our screens, as well as Celebrity Juice, original drama Secret Diary of a Call Girl and real-life soap The Only Way Is Essex. In less than a year at BBC Three, his impact has been felt with brave new commissions – and de-commissions – as he makes his mark on the brand.
Radio 1's Greg James talks to Zai about his ideas on television, his vision for BBC Three and how he made his way from the post room at Carlton Television to Controller at one of the most formidable broadcasters in the world.
If you submit a pitch in advance of the session, you may be chosen to pitch your idea to Zai in a one minute elevator pitch on the night. It's a rare chance to sell your own idea direct to the Controller.
Brief for your pitch: your idea must be for one of the following two slots:
a) non-narrative comedy (eg panel/ game/ hidden camera/ clips show) for the 10.30pm slot
b) factual entertainment (formats/ series/ one-offs) for 9pm slot
This event is open to all RTS Futures members but is designed for those with no more than two years' television experience. The cost is £10.00. To book a place you (and any guest/s you book a place for) MUST be a member of RTS Futures. If you are an existing member please ring the RTS Events Department on 020 7822 2820 with your Credit/Debit Card ready or email events@rts.org.uk providing your name, postal address, email address and phone number (we will then contact you to request credit card details), otherwise please register as a member at www.rtsfutures.org.uk before attempting to book.
To read SceneTV's interview with Zai Bennett from last year, click here.
For regular news, updates and opportunities, follow us on Twitter at @Scene_TV and 'Like' the Facebook page: www.facebook.com/SceneTV