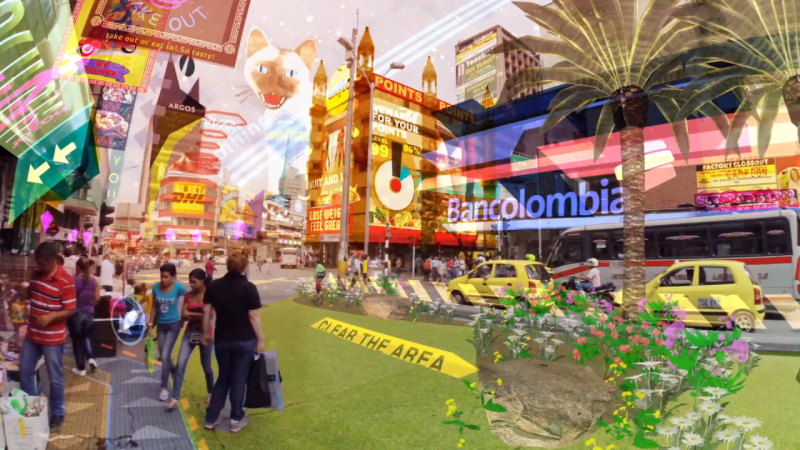 The BFI and BBC have partnered in the search for emerging filmmakers and artists, to produce short films that showcase the creativity and diversity of the next generation of film talent in the UK today. These shorts will explore what it means to be Born Digital, marking the 30th anniversary of the World Wide Web.
Applications to the Born Digital project are now open, inviting filmmakers to submit their proposed shorts for the chance to be one of 10 – 12 films selected. Those selected will be awarded a grant of between £3000 and £5000 towards the creation or completion of an original short film. Additionally successful films will have the chance to be screened at BFI Southbank as well as broadcast on BBC Four in early spring 2019 to mark this anniversary.
Both digital natives and those who experienced the pre-internet world are asked to produce films that reflect on, respond to and capture the experience of living in a digital environment as well as how they have been shaped by it or even resisted it. Films and filmmakers are encouraged to be innovative with the tools, techniques and visual grammar developed over the last 30 years of technological change.
BBC and the BFI are looking to discover vibrant and contemporary storytelling which showcases today's connect world, exploring themes such as AI, data, privacy, isolation, community, gaming and more. Selected films should speak with a sense of purpose, warmth and wit and be anywhere between 4 – 12 minutes long. Filmmakers are not limited to a genre and can experiment with documentary, fiction, animation or a mix.
To be eligible to apply applicants must be a UK resident aged 18 or over, with no key creative credits on a broadcast TV programme, a feature length film, or more than three professional short films. All proposals must be submitted via the Application Form provided on the BFI NETWORK website before the submission deadline at 23:59 on Tuesday 16 October 2018.
Click here to apply, and good luck!
Follow @Scene_TV on Twitter and join the mailing list here for the latest news and opportunities.​