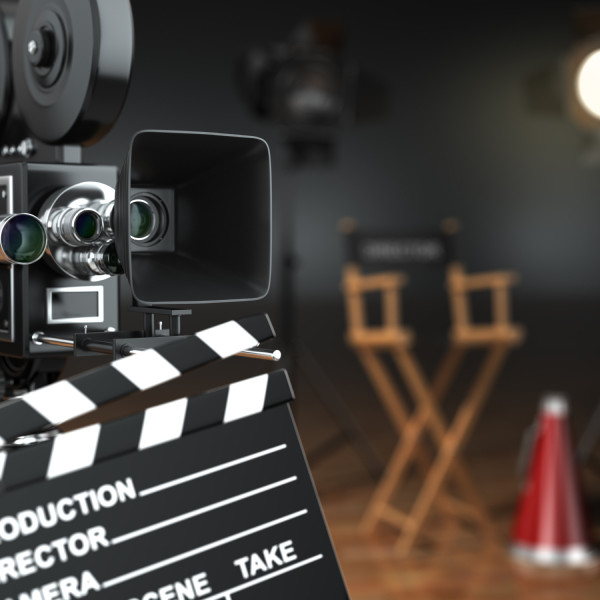 The Screen Nation Digital-iS Media Awards were set up to recognise black British excellence and innovation in digital media. The awards return for a third year on Sunday 11th December at the luxurious The May Fair Hotel. Last year was a night to remember for sure, so if you would like to attend the glamourous ceremony and after-party, visit www.digitalismediaawards2016.eventbrite.com.
Ahead of the event, SceneTV will be featuring all of the nominees. Check out who has been nominated for the Favourite Web Series Ensemble Award:
A Lesson Learnt (Series 1): Wondervision Films
A new web series emerged at the end of 2015 showcasing the bad things we do daily without realising the consequences of our present actions. The six-part drama was written and produced by Priscilla Owusu and directed by Danny Wonders.
Boxx (Series 1): Joi Productions in association with Plot Lost Prods
Boxx is a fictional web drama series which follows two black diasporan London based trans artists as they create a documentary about their lives. Boxx was written by Yrsa Daley-Ward and directed and produced by Joy Gharoro-Akpojotor.
Concealed (Series 1): Sandra Koree / Clever Lens Media Production
Concealed is a drama series that explores the endless moral dilemmas faced by so many of us – Love or Lust? Faith or Logic? Flesh or Spirit? Heart or Mind? My Way or God's Way? Experience the brokenness of Moses after ruining his relationship with warm-hearted Alika. Feel how Kara's heart is torn between Jackson, the equally yoked love who wasn't ready and the worldly Kojo who wants her for keeps. Discover the subtle techniques of Evelyn in securing that 'oh so lovely' bae! Then ask yourself why the voice of reason, Taj still has no bae? Learn from the destructive cycle of Giselle and Tayo, as they attempt to build a relationship on a false idea of love. Created by Sandra Koree and produced by Clever Lens Media.
Dear Jesus (Series 4) – Wonderlondon Films
Dear Jesus follows Mercedes a young fashion writer as she navigates the aftermath after she is unceremoniously fired from her job, goes home early to find her best friend and boyfriend cheating on her and is forced to work in her mother's Jamaican Take-Away. In the fourth and final series of the award-winning series, Mercedes returns from New York after her dramatic departure at the end of season 3 and realises that nothing is as she left it. The whole crew is back, along with some new faces, and together they learn the past always has a way of catching up with you no matter how far you run. Created by Danielle A Scott-Haughton, produced by Wonderlondon Films.

Levelz (Series 1): Tritan Arts and Ezeo Media
Based in one of UK's biggest cities Liverpool, Levelz illuminates the interwoven events and experiences of individuals within an inner-city metropolis. The series aims to highlight the complex lives of its unique characters, their social perspectives and ultimately the levels they have to go to reach their goals. Created and produced by Tritan Arts and Ezeo Media.
New Skool Life (Series 1): King Cas / Street Seven Films
New Skool Life is a comedy web series based in a East London school, showing exclusively on The Wall of Comedy. Created by comedian King Cas, the series follows a teacher who puts sense into the brains of the young teenagers living in the world of all things social media as well as other things in the 'new skool era.'
Spin (Series 2 – finale episode): Snow Pix Media
Spin is a UK based web series which shows the lives of several young individuals and how they 'spin' into each other's unknowingly. In the long-awaited finale of Spin, viewers finally found out all of the answers. Troublemaker Dan finds himself in a party filled with people he has had dangerous encounters with. Katie finds out who Dan really is and we all get to find out what has been in the mysterious envelopes. Created by Snow Pix Media.
Vote for your favourite web series ensemble now: www.screennation.com/digitalis/vote-now/. Voting closes Wednesday 7th December.
To see the full nominations list, click here.