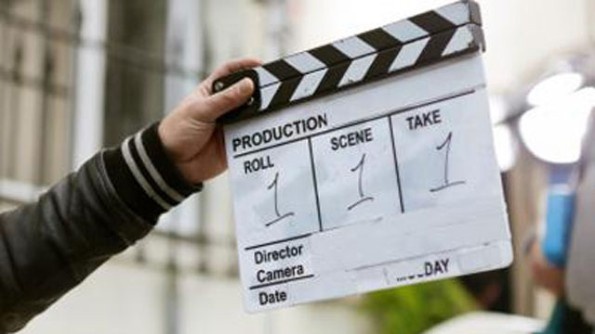 The Screen Nation Digital-iS Media Awards recognise black British excellence and innovation in digital media. The awards return for a third year on Sunday 11th December at the luxurious The May Fair Hotel. If you would like to attend the glamourous ceremony and after-party, make sure you visit www.digitalismediaawards2016.eventbrite.com. There are only a few tickets left, so be quick!
Ahead of the event, SceneTV will be featuring all of the nominees. Check out who has been nominated for the Favourite Web Series Award:
A Lesson Learnt (Series 1): Priscilla Owusu, Danny Wonders / Wondervision Films
A new web series emerged at the end of 2015 showcasing the bad things we do daily without realising the consequences of our present actions. The six-part drama was written and produced by Priscilla Owusu and directed by Danny Wonders.
Boxx (Series 1): Joy Gharoro-Akpojotor, Yrsa Daley-Ward / Joi Productions in association with Plot Lost Prods
Boxx is a fictional web drama series which follows two black diasporan London based trans artists as they create a documentary about their lives. Boxx was written by Yrsa Daley-Ward and directed and produced by Joy Gharoro-Akpojotor.
Dear Jesus (Series 4): Danielle Scott-Haughton / Wonderlondon Films
Dear Jesus follows Mercedes a young fashion writer as she navigates the aftermath after she is unceremoniously fired from her job, goes home early to find her best friend and boyfriend cheating on her and is forced to work in her mother's Jamaican Take-Away. In the fourth and final series of the award-winning series, Mercedes returns from New York after her dramatic departure at the end of season 3 and realises that nothing is as she left it. The whole crew is back, along with some new faces, and together they learn the past always has a way of catching up with you no matter how far you run. Dear Jesus took home this award last year, can they do it again? Created by Danielle Scott-Haughton, produced by Wonderlondon Films.

Hood Documentary (Series 1): Kayode Ewumi / Tryrell Williams/ TK Creatives
The hilarious mockumentary follows deluded wannabe Grime MC Roll Safe (played by Kayode Ewumi) as he guides viewers around the 'hood' and on his road to apparent stardom. The first episode of series 1 recevied over 2 million hits on YouTube and was subsequently commissioned for BBC Three.
Hot Pepper (Series 1) – Destiny Ekaragha / Bola Agbaje / 2Far Films
Hot Pepper is a comedy series written by Bola Agbaje and directed by Destiny Ekaragha. The two previoulsy collaborated on 'Gone Too Far', the film adapatation of Agbaje's award-winning play. This series is a lighthearted guide on how to get your own back proving that revenge is definitely a dish best served hot!
How Did We Get Here? (Series 2): BWNG TV / Cardy Films
The first series had viewers gagging to see the next chapter in the affair between Imani and her past lover Dewale. In series 2 Damien (Imani's fiance) is looking for answers. Will he get the whole truth from Dewale and Imani? Where do they all go from here?​ The series stars Kamara Bacchus, Stephan Boyce and Michael Gyekye.
Shrink (Series 1): Katrina Smith Jackson, Trish M. Chanda / Auteur Vision Media
Shrink is a drama web series set in London that looks at the different symptoms of depression (physical and mental) and how depression affects people of all walks of life differently. The series follows cognitive behaviour therapist Natasha Charlton (played by Vanessa Donovan), as she battles with her own secret mental health issues, as well as her dealings with the individuals she counsels in her therapy sessions.
TV Footballers (Series 1): Matthew Allick, Chris Alozie / Allick Productions
TV Footballers is a web series that shows the side of football that we don't see. What happens to players that fall from grace or don't make it in the game?
Vote for your favourite web series now: www.screennation.com/digitalis/vote-now/. Voting closes Wednesday 7th December.
To see the full nominations list, click here.